This Titanic fan theory explains why Rose didn't save Jack
Prepare to have your hearts broken all over again.
It's been 20 years since Titanic premiered in cinemas, but fans still aren't satisfied with the ending. And while it's been successfully proven that there was enough room on that door for two people (not naming names ROSE), but a new, pretty plausible fan theory might have uncovered the real reason why Jack wasn't saved.
He didn't exist.
A Reddit user has shared their theory that Jack Dawson never stood a chance because he was a figment of Rose's imagination, someone she conjured up as a cooping mechanism for his miserable life.
The fan argues that Rose suffered a psychotic break aboard the Titanic, faced with the reality of her impending marriage to Cal Hockley.
They believe that Jack symbolises her inner strength, telling her, "If you don't break free, you're going to die." And their first introduction is him literally saving her life as he prevents her from throwing herself off the stern of the ship.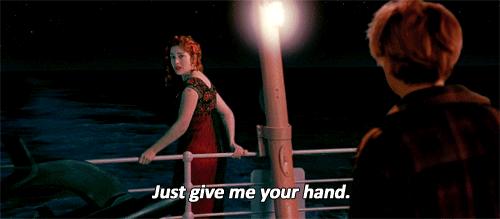 But the most convincing point is the fact that there was no record of Jack on the boat's passenger manifest, which we saw was because he won the tickets in a last-minute poker game.
"No, there wouldn't be, would there? He exists now only in my memory," a 100-year-old Rose said.
What do you think?
Someone get James Cameron on the phone.
Online Editors
Follow @IndoEnts