The Little Mermaid: Did you notice anything different in two of the most famous songs in the movie remake?
The original Little Mermaid is 34 years old and so too are the songs from the classic film. The live-action remake looks set to refresh the music for a modern audience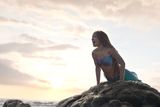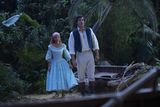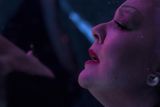 A lot has changed since the animated The Little Mermaid came out in 1989, and as the new live-action version looks set to make waves, it'll do so in a way that reflects that.
You can expect much of the same story, but there are some musical changes intended to update and refresh the classic.
In case you were neither a child nor parent in the 90s, or are otherwise unaware of the plot, The Little Mermaid (based on the Hans Christian Andersen tale of the same name) tells the story of teenage mermaid Ariel, who is obsessed with life on land.
She's forbidden from so much as breaking the surface by her father, but makes a dangerous trade with sea witch Ursula to spend just three days above water.
She'll need to make the dashing Prince Eric fall for her or all will be lost. Oh and she leaves her voice with the witch, rendering her quite literally speechless. But fear not, at least there's song.
In the 2023 version, the songs feature music from Alan Menken and lyrics by Howard Ashman, who together won two Oscars for the music in the animated film. Plus, new lyrics have been penned by Lin-Manuel Miranda (Hamilton, In the Heights).
Two of the film's most famous songs have some notable lyric changes for this live-action remake in a bid to better reflect today's society and sensitivity when it comes to consent and agency.
Kiss The Girl sees Ariel's crab companion, Sebastian, encourage Prince Eric to, well, kiss the girl. The original lyrics read: "Yes, you want her. Look at her, you know you do. Possible she wants you, too. There is one way to ask her. It don't take a word. Not a single word. Go on and kiss the girl."
In the new version, the lyrics have changed to: "Possible she want you too. Use your words, boy, and ask her. If the time is right and the time is tonight. Go on and kiss the girl."
Speaking to Vanity Fair, Menken said the change was "because people have gotten very sensitive about the idea that [Prince Eric] would, in any way, force himself on [Ariel]"
Ursula may be the film's villain, but even she has changed her ways when it comes to potentially demeaning lyrics.
Originally, as she attempts to manipulate Ariel to sacrifice her voice to experience life on land, she tells her she won't need it, on account of her "pretty face" especially if she doesn't "underestimate the importance of body language".
She then tells her: "The men up there don't like a lot of blabber. They think a girl who gossips is a bore! Yet on land, it's much preferred for ladies not to say a word. And after all dear, what is idle babble for? Come on, they're not all that impressed with conversation. True gentlemen avoid it when they can, but they dote and swoon and fawn on a lady who's withdrawn. It's she who holds her tongue who gets a man."
According to Menken, the team revised parts of the song "that might make young girls somehow feel that they shouldn't speak out of turn".
The new version of the song scraps that verse entirely and instead of Ursula telling Ariel that her sacrifice will be worth it for a man, she tells her it will all be worth it to experience life upstairs.
To some, the lyric changes may seem like a bid to appeal to Gen Z audiences or to fix a problem that wasn't there in the first place.
After all, we generally understand the film was from a different time and can accept that attitudes have changed in ways the source material could never have predicted.
But it's also worth noting that countless young children will be watching the film when it's released (and many a weekend morning beyond, no doubt).
If the lyrical changes can encourage a young girl to use her voice rather than stifle it and remind children not to accept unwanted advances from those who feel entitled to them, then it's music to my ears.
The Little Mermaid is out in cinemas nationwide on Friday, May 26.