Movies: Coming soon to a screen near you
Mad Max will rage again while Christian Grey cracks the whip. Julia Molony rounds up the biggest, best and most eagerly anticipated film releases of 2015.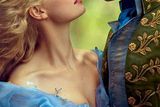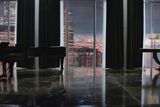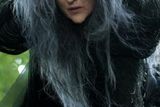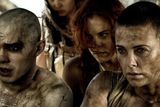 The awards season officially kicks off in September at the Toronto film festival, but it's not until the New Year that audiences on this side of the Atlantic start really reaping the benefits, as the countdown to the Oscars and Golden Globes begin. If you've been to the cinema lately for a bit of seasonal fare you will have noticed trailers for upcoming releases squaring up against each other like heavyweights - it's the time of year when the titans of the film industry come out in force.
So January offers rich-pickings for audiences, with several of the films which dominate in the Golden Globes nominations list and Oscar predictions due for release early in the year. We start on New Year's Day with The Theory of Everything, a British film and biographical account of the early romantic life of Stephen Hawkins, starring Eddie Redmayne in the leading role opposite Felicity Jones as Jane Wilde, the literature student who would go on to become his wife. Followed swiftly, on January the 2nd by Birdman a surrealist black comedy from Alejandro Gonzalez Inarritu, the acclaimed director of Babel and 21 Grams. Starring Michael Keaton, it flirtatiously draws on the actor's own career history, telling the story of a washed up Hollywood actor famous for playing a superhero, who accepts a role in a Broadway play in an attempt to revive his ailing career.
Films based in fact, rather than fiction are well-represented in the run up to awards season, as has become the convention. Foxcatcher, starring Channing Tatum, Sienna Miller, Mark Ruffalo and Steve Carrell is based on the true story of two brothers, Mark and Dave Schultz, both Olympic champion wrestlers, and the paranoid-schizophrenic millionaire who murdered Dave in 1996. As a perfect counterpoint to this gritty, true-crime story, Disney release their all-singing, all-dancing star studded spectacular on the same day, an adaptation of the stage musical Into the Woods, with an A-list ensemble cast. Meryl Streep, Emily Blunt, Johnny Depp, Anna Kendrick, James Cordon and Chris Pine all make like X-Factor contestants and showcase their pipes here in a twisted, fantastical and contemporary re-telling of a collection of best-loved stories during which Cinderella, Little Red Riding Hood, and Jack, of Jack and the Beanstalk fame, all convene in a gloaming fairytale forest for a shared adventure.
2015 will undoubtedly be a year in which the cinematic calendar will be crammed full of adaptations, remakes, updates and "reboots". Reinforcing the dominance of television as the new home of original drama, much of what will appear on the big screen are stories already told, as film-makers fall back on narratives with the built-in momentum of previous critical or commercial success. Wild, an awards season vehicle for Reese Witherspoon, adapted by Nick Hornby is based on a memoir by Cheryl Strayed. The book was a New York Times Bestseller and the first choice for Oprah's Book Club 2.0, and it's not hard to see why. The story of the author's arduous road to redemption, and recovery from grief, drugs and emotional chaos via a punishing trek across America's Pacific Crest Trail chimes perfectly with Oprah's "Be Your Best Self' inspirational message.
Remakes will be as plentiful in the multiplexes next year as real-life narratives. The stories being treated to an update next year include Poltergeist (released in July) and the iconic Point Break (also July). The latter will star relative unknowns Edgar Ramirez and Luke Bracey as Bodhi and Johnny Utah respectively, both with big boots to fill as they re-invent the parts originally played by Patrick Swayze and Keanu Reeves in Katherine Bigelow's seminal 1991 surf-movie. Back in the UK, Guy Richie will bring some of his signature British swagger to The Man from U.N.C.L.E, with Hugh Grant to star, while, Kenneth Branagh takes on a Disney classic with his live-action retelling of Cinderella due in cinemas in March. It stars Lily Collins, Cate Blanchett and Helena Bonham Carter. The first of two competing remakes of The Jungle Book makes its appearance in October, this one from Walt Disney with an all-star voice cast including Scarlett Johansson, Lupita Nyongo'o and Bill Murray - an inspired piece of casting as Baloo. A rival production of the same story by Warner Brothers is mooted for 2017, with (who else) Benedict Cumberbatch linked to the role of Shere Kahn.
Pre-existing franchises old and new will be plentiful next year. The much anticipated final instalment of The Hunger Games, Mocking-jay part 2 hits screens in November. After ten years in "development hell" the new Jurassic Park movie, Jurassic World will finally be released in which Chris Pratt and Irish actress Katie McGrath brave a visit to the reptile-riddled disaster zone Isla Nublar and the dinosaur theme-park there which, staggeringly, has not yet been shut down by Health and Safety.
Mad Max, Fury Road will likely be one of the biggest film events of the year, transforming up-and-comer Tom Hardy into a big-name star as he steps into the role vacated by Mel Gibson in 1985.
But the biggest bang (har har) in 2015 will no doubt be the film adaptation of Fifty Shades of Grey, directed by Sam Taylor-Johnson and hitting screens just in time for Valentine's day.