'I hear that young fella Paul is a good dude' – Russell Crowe wishes Paul Mescal luck ahead of Gladiator sequel
The Australian actor – who won an Oscar for his portrayal of Maximus – will not appear in the follow-up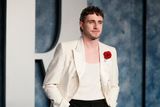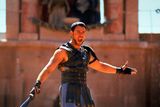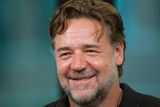 Hollywood star Russell Crowe has wished Paul Mescal luck with his starring role in the sequel to Gladiator – even admitting he has an "edge of jealousy" as he remembers his time in the first movie.
Crowe told The Ryan Tubridy Show on RTÉ Radio 1 this morning that the sequel, in which Mescal plays Lucius, the son of Lucilla, was "long beyond Maximus's passing".
The Australian actor famously played Maximus in the smash-hit movie, which was released 23 years ago when Crowe was 36.
Mescal, from Co Kildare, is only 27 and is taking on a role that makes him the envy of many actors. He will work alongside legendary director Ridley Scott.
"I hear that young fella Paul is a good dude and I wish him the best of luck with it," Crowe told Tubridy.
"I think where they're picking the story up from, a young Lucius, stepping into the role of emperor, I think that's a very smart idea within the world of the film that we created.
"No doubt I'll end up having hundreds of friends of mine working on it. I already know designers and leather workers making the armour [for the movie].
"I don't want to dwell on it too much because it does take me back to a period of time when obviously I was significantly younger.
"And you know, the rose-coloured glasses of that experience now [are] perfectly crystallised."
Crowe said he looked back on the memories of the first Gladiator movie and knows he "loved every minute of it".
However, he added: "That wasn't actually the case at the time.
"But I do like being on a period movie set. I don't know why. Stepping into those sort of costumes and those sorts of situations and stuff – it has great appeal to me.
"So, what I'm getting at is that there's a slight edge of jealousy, to have that experience that I had once."
Gladiator was troubled by onset bust-ups, but by the time the movie made it to the box office, it was an unrivalled hit.
Crowe won an Oscar for his outstanding performance.
This could now be Mescal's chance to claim the gong he recently missed out on for Charlotte Wells' Aftersun.
Meanwhile Crowe, who stars in The Pope's Exorcist – which was filmed in Dublin last summer – is currently doing press for the horror, to be released next month.
The star shared stories of playing tennis with Tubridy and friends on Sundays after filming had wrapped each week.
Tubridy, for his part, revealed how the actor had kept spreadsheets, marking scores, as his competitive spirit got the better of him.
"Sunday afternoons, playing tennis was the reward," said Crowe, referring to the week's hard slog of acting. "I could just go and have a sweat and a bit of a laugh."
Turbidy responded, saying it was "terrifying" when the star started "producing spreadsheets about who was winning".
The actor laughed and blamed his partner, Britney Theriot for being the competitive one.