Frozen, Avengers, and Titanic as 8-bit video games are more enjoyable than the real thing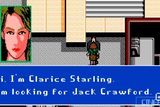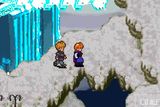 A Californian film collective are recreating hit movies including Frozen and Titanic as 8-bit video games.
And the old school remakes by David Dutton for Cinefix are garnering millions of views on YouTube.
He has created 45 8-bit shorts of Hollywood hits from The Matrix to Silence of the Lambs, and Forrest Gump to Spirited Away.
The latter has bagged more than 1m views in the past month.
Dutton works on the films with his brother Henry, who composes the sound that will immediately transport you back to the 1980s.
"We grew up playing video games in the 80s," Dutton told BBC News. "But we had no background in animation."
The nostalgic creations have also gained the seal of approval from Hollywood with Guardians of the Galaxy director James Gunn tweeting "This makes my heart sing" about the 8 bit cinema version of his box office buster.
Check out Silence of the Lambs:
And Frozen:
And The Avengers: