Irish-American actress Maureen O'Hara dies aged 95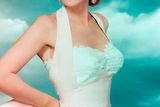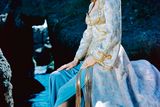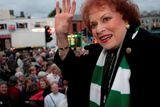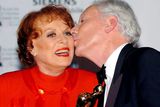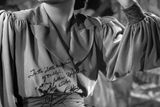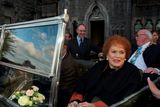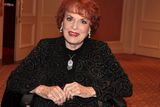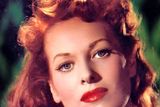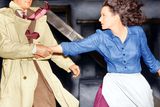 LEGENDARY Irish-American actress Maureen O'Hara has died at the age of 95.
The Hollywood icon was born in Ranelagh in Dublin in 1920.
O'Hara came to Hollywood to star in 1939's The Hunchback of Notre Dame and went on to a long career. How Green Was My Valley, a touching 1941 drama about a Welsh mining family, won five Oscars including best picture.
She became John Wayne's favourite leading lady, appearing with him in The Quiet Man and other films. And she was little Natalie Wood's mother in the Christmas classic Miracle on 34th Street.
Her family released a statement confirming the actress passed away in her sleep overnight.
"It is with a sad heart that we share the news that Maureen O'Hara passed away today in her sleep of natural causes,"
"Maureen was our loving mother, grandmother, great-grandmother and friend. She passed peacefully surrounded by her loving family as they celebrated her life listening to music from her favorite movie, The Quiet Man."
"Her characters were feisty and fearless, just as she was in real life. She was also proudly Irish and spent her entire lifetime sharing her heritage and the wonderful culture of the Emerald Isle with the world. Later in life, she became the first woman president of a commercially scheduled airline in the United States. "
"As much as Maureen cherished her privacy, she always appreciated the expressions of good will from people around the world and from all walks of life. She especially loved it when children recognised her from her role in Miracle on 34th Street and asked her: 'Are you the lady who knows Santa Claus?' She always answered: 'Yes I am. What would you like me to tell him?'"
"While we mourn the loss of a very wonderful woman, we also celebrate her remarkable life and hope that it serves as an example to young people around the world, especially in Ireland, to work hard to make their dreams come true and to always have the courage to stand up for themselves.
"For those who may ask what they can do to honour Maureen, we have a simple request: visit Ireland one day and think of her."
She is survived by one daughter who lives here.