'I'm always in touch with where I'm from - Hollywood's new golden boy Barry Keoghan
Dubliner Barry Keoghan has caught the US media's attention after standout performances in 'Dunkirk' and in Yorgos Lanthimos's 'The Killing of a Sacred Deer'. Our film critic spoke to the young actor about getting advice from Colin Farrell and the proud grandmother who raised him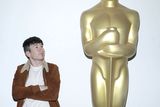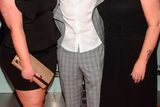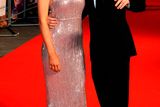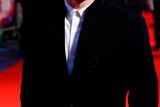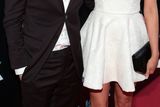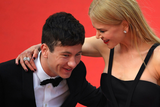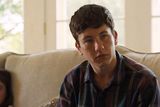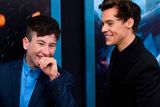 People around these parts have been talking about Barry Keoghan for quite a few years, ever since he showed up as a raw 17-year-old in Mark O'Connor's 2011 crime drama Between the Canals, and encountered that unfortunate cat in Love/Hate. From the very start there was something different about him, and this year, the rest of the world has noticed.
During the Cannes Film Festival, Variety named the Dubliner as one of 10 young actors to watch, and the Hollywood Reporter called him "the next big thing", while last month Entertainment Weekly predicted Keoghan would soon be "everywhere".
The reason for all this fuss is two performances, one in Christopher Nolan's Dunkirk, the other in Yorgos Lanthimos's extraordinary and unsettling psychological drama The Killing of a Sacred Deer, which was premiered at Cannes and goes on general release this week. In it, Barry delivers a potentially career-making performance as a superficially polite young man with a nasty secret agenda.
He is Martin, an earnest soul who talks a lot and has attached himself to Steven (Colin Farrell), a wealthy neurosurgeon. Steven has a thriving practice, a beautiful wife (Nicole Kidman) and two teenage children, but seems a cold and withdrawn man, and his relationship with Martin is a puzzle. He meets the boy to chat over lunch, and buys him expensive gifts.
At first we suspect the worst, but their friendship, if one can call it that, is motivated by guilt, not sex. Martin's father died on Steven's operating table during a heart procedure, and the surgeon now feels compelled to act as a kind of surrogate. But Martin, after inveigling his way into Steven's family, reveals his ghastly plans for revenge.
The Killing of a Sacred Deer is as surreal, arch, misanthropic and viciously funny as any of Yorgos Lanthimos's films, and it's remarkable how easily Keoghan has fitted into his eccentric aesthetic. "I'd wanted to work with him for ages," Barry tells me, "I went to Greece to do an audition for him, then went straight to London to shoot Dunkirk. And right after that, we began making this. It's been a mad year."
His character in Sacred Deer speaks quietly but seems almost psychotic, and I wonder how Barry managed to get to grips with him. "Normally, we tend to do this whole backstory on the characters we're playing, but Yorgos doesn't want you to work like that, he didn't want us to have motives or anything, it was almost just, you know, don't let anything out, keep it all in.
"That's his way and you understand it from watching his other films, like The Lobster and Dogtooth, so with Martin it wasn't really until I saw the finished film that I really understood his story." Sharing long scenes with Colin Farrell and Nicole Kidman must have been pretty interesting, too. "It was fantastic, and one thing I learned from watching them was how they talk to people on set, and how they treat everyone the same, from the runner to the lighting person, they've time for everyone and that's how you do it." Farrell, he says, is "just a legend, and such a gent".
Colin was just 24, pretty much the same age as Keoghan is now, when a breakout role in Joel Schumacher's Tigerland made him an international star overnight, an experience he struggled to deal with. Did Barry talk to Farrell about coping with sudden success?
"He did tell me that stuff can go mental when you're young and everything is happening for you, but he thinks I've a good head on my shoulders, and he knows that I'm aware of the dangers and that I can see the fine line between films and reality - I'm always in touch with where I'm from, you know."
That would be Summerhill, in Dublin's north inner city, where Keoghan was born in the winter of 1992. His mother died of a heroin overdose when he was small, and after a period in foster care, Keoghan was taken in and raised by his grandmother.
"She's my mother's mother, so it's just like having my ma around. She raised me well, I'd like to say, and my auntie as well, Lorraine, they've been really good to me. My granny's great, and she's not too fazed by it either - she's very proud."
On the day we speak, Keoghan is about to bring her to the Dublin premiere of The Killing of a Sacred Deer.
"She's seeing it tonight," he jokes, "so I'm hoping that she lets me back in home after she sees it."
Growing up, Keoghan loved movies, and drawing, and people-watching. "I'd see people on the street and they'd interest me," he says, "and I'd go home and try to draw that character, and figure out what their story was. Creating characters was a big thing for me." But when he first tried drama, things didn't go too smoothly.
"I did Christmas plays at school, but they banned me because I was messing about. And I was like, ah why? Because I was getting attention, everyone was laughing at me and I was loving it, I thought this feels good!"
In 2010, Keoghan's life changed forever when he auditioned for a low-budget Irish crime film called Between the Canals.
"I was only 17 and I didn't really know what I was doing, but I got a feel for it, and I found that I was very relaxed in front of the camera, which helps a lot."
His experience on that film convinced Keoghan that he had found his calling. His performance in Love/Hate was widely admired, and then, in 2015, he got his first real chance to show what he could do in a substantial role. Rebecca Daly's Mammal starred Rachel Griffiths as a lonely woman who has retreated into herself following the disappearance of her son. Keoghan played a homeless teenager she takes in but there's something odd, and even feral about the boy.
Keoghan was brilliant in the role, but was smart enough to realise that he was in danger of being typecast as a hoodlum. "I've turned down a lot of those kind of parts in the last few years," he says, "because I wanted to show you that there's more to me than that, that I can play naïvety or whatever. You start to realise that it's a craft, and that you want to make a career out of it. I want to do accents and I want to play different characters, so this year was a big year for me."
In Christopher Nolan's Dunkirk, Barry played George Mills, a teenager from an English coastal town who pays a terrible price for jumping on board one of the flotilla of small boats that set sail to rescue British soldiers stranded on a French beach.
"What you saw in that film is what we saw," he tells me, "there was no CGI, everything was real. There were planes coming towards us, boats, explosions, all the sounds, there was a camera attached to the Spitfires following other planes, and Chris [Nolan] was in the air in the back seat, Jack Lowden was in the air, Tom Hardy was in the air, I was in the boats, that boat really flipped."
When I interviewed his Dunkirk co-star Mark Rylance earlier this year, he was full of praise for Keoghan, and his huge natural talent. "He's a gent," Barry says, "and was very encouraging to me."
It's been quite a year for Keoghan, who also has a key role in Lance Daly's eagerly awaited famine drama, Black '47, which will be released early in 2018.
"I'm weighing up a few things in terms of what to do next," he says, "and trying to be patient you know, I've a decent track record now, and Sacred Deer will hopefully give me a bit of a push. It's a strange one, though. When my girlfriend saw it, she just texted me afterwards and said 'what the f***!'"