Cinema Reviews: 'The Two Faces of January'
Cert 12A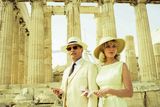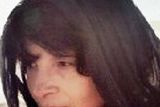 Padraic McKiernan, Hilary A White, Aine O'Connor
Reviewed this week are 'The Two Faces of January', 'In Bloom', 'A Thousand Times Goodnight', 'A Winter Chill' and 'In Secret'.
With a title that bears reference to a two-faced Roman god and a stunning backdrop that takes in some of Ancient Greece's most famous ruins, it shouldn't come as a surprise to read there's a certain mythic quality to the story that unfolds in director Hossein Amini's engaging thriller.
Featuring a stellar cast that includes Kirsten Dunst, Viggo Mortensen and Oscar Isaac, the action commences in the Parthenon where Athens-based US tour guide Rydal Keener (Isaac) is regaling his rapt listeners with tales of mythic figures and the "cruel tricks gods play on men".
Rydal's work as a tour guide brings him into contact with a rich American couple, Chester MacFarland (Mortensen) and his wife Colette (Dunst). Their shared ex-pats-abroad familiarity leads to a night out in Athens and a loose commitment to look each other up when they get back to the US.
Alas, the gods are not finished with this trio. It seems that Chester's finances are not as fabulous as he would have us believe and, when he needs some local knowledge to escape the attention of a private investigator sent to confront him, Rydal answers the call. Big mistake.
What was intended as a favour somehow morphs into a police manhunt in which Rydal finds himself a prime suspect for a murder he didn't commit.
Impeccable production values and pitch perfect performances ensure engagement levels remain high. These positives, however, don't fully compensate for a spectacle that lurches uncomfortably close to melodrama towards the conclusion.
PMcK
In Bloom
Cert Club
A FILM set in Tbilisi during the aftermath of the Soviet collapse was never going to be a barrel of laughs, what with a brief civil war and prolonged instability rocking that city in the early nineties.
Georgian writer Nana Ekvtimishvili – a teenager at the time – has made In Bloom with German husband Simon Gross as a way of exploring the strife she encountered.
Food rationing, guerrilla bullying and everyday firearm possession are all draped around the edges as the story is told of two 14-year-old girls whose friendship makes life both tolerable and paradoxically complicated. Eka (Lika Babluani) and Natia (Mariam Bokeria) both come from households disrupted to greater or lesser degrees by the political events.
In between the downward expressions, pretty young girls sing songs about dreams being crushed, grannies wail forlornly and suitors won't take no for an answer. But the ways of this society are hammered home to the girls when they come into the possession of a handgun. Meanwhile, both struggle to resist the forces of Georgian social convention.
Gross's cinematography is all about realism and humanity, with the surroundings only there to be considered if you seek them out.
The centrifugal force is supplied by two stunning lead turns by Babluani and Bokeria, the former conveying the complex cultural mores of the gender dynamic in one stunning wedding scene. Superb, if morose, fare.
HAW
A Thousand Times Goodnight
Cert 12a
A THOUSAND Times Goodnight has at its heart a really rich and important emotional dilemma.
When a person is a parent, what place do their passions, beliefs and ambitions hold in the order of importance? The film opens in Afghanistan where Rebecca (Juliette Binoche), one of the world's top conflict photographers, is doing a reportage on female suicide bombers.
She steadfastly maintains her role as observer rather than participant until a crucial moment. Injured, she returns home to Ireland where her husband (Nikolaj Coster-Waldau) has passed a point of no return. As the stay-in-Ireland parent, he has been the one to bear the brunt of their daughters' worries for their mother. The youngest child Lisa (Adrianna Cramer Curtis) really just misses her but the older daughter Stephanie (Lauryn Canny) has begun to fully understand both the risk her mother takes and the choice she makes between family and work when she takes those risks.
Rebecca faces a choice.
Director Eric Poppe is a former war photographer so his insights are excellent. The film is at its best in those war zones, when the morality of war photography is broached and when Rebecca switches into her professional self. But by and large A Thousand Times Goodbye is based around emotions, the most difficult kind of storytelling to do.
This film sometimes gets it right but much of the domestic emotion feels contrived. Not the acting, that's mostly very good, it's the mechanisms constructed to portray emotion that falters, it tells rather than shows. Fans of intense moral debates will find food for thought.
AOC
A Winter Chill
Cert tbc
NOVELIST Philippe Claudel collaborated with Kristin Scott Thomas on his directorial debut, the wonderful I've Loved You So Long, in 2008. Here they reunite with Scott Thomas, pictured, as Lucie, a wife who has played support to her husband's career.
They have a nice life but rarely see each other, Paul (Daniel Auteuil) works long hours as a neurosurgeon and when his working hours begin to take their toll, the couple drifts further apart.
While Lucie has long been close to her husband's friend Gérard (Richard Berry), who wishes they were closer, Paul stumbles into a chaste friendship with Lou (Leila Bekhti). Paul and Lou meet first when she tells him he operated on her as a child, then meet again on occasions that not even Paul believes are random. At first he is angry, believing her to be the stalker who is sending him endless bunches of red roses and causing problems with his wife. But Lou appeals to him on a level he cannot define. Meanwhile, the fractures in Paul's domestic life worsen, each phase heralded by a new season.
While this film deals with the subtleties of human emotion, where does truth lie and what purpose does it serve? To what extent to do we collude in our deception? However, Paul is hard to care about and so much of the emotion is understated that it's difficult to attach to the film. All the performances are very good, I find Scott Thomas really watchable, but while everyone being a bit resigned might be reality for many, it isn't engaging. The bit of thriller stuck on the end is incongruous and highlights the emotional greyness of what has gone before.
AOC
At IFI and selected cinemas
In Secret
Cert 15a
Although the current film adaptation, In Secret, attempts to give a sense of the defining moral climate, it too focuses more on the drama.
Beautiful motherless Thérèse (Elizabeth Olsen) lives in rural France with her overbearing aunt (Jessica Lange) and her sickly cousin Camille (Tom Felton). Thérèse is a spirited and sexual creature who dreams of passion, but all traces of this are finally crushed when she is obliged to marry Camille. Even moving to Paris can't awaken her soul. But then, at one of the domino evenings Mme Raquin hosts for her friends (John Kavanagh, Shirley Henderson, Matt Lucas and Mackenzie Crook) she meets Camille's childhood friend Laurent (Oscar Isaac) and the drama really gets going.
What was an original and shocking plot when Zola published, feels unoriginal now. It has been retold in various different guises. That is not to say that the plot lacks intrigue or drama but it's been done so often that now the moral and political aspects are more interesting. A woman was nothing without a man, or property, in 1867.
It's a difficult mix for a directorial debut and, whilst Charlie Stratton seems aware of all the strands, it fails to truly convey Thérèse's sense of being trapped. The casting is great, the performances and chemistry are largely convincing but it gets bogged down at times and the emotion of it suffers. It is extraordinarily beautiful, however, and the score is lovely too.
AOC