Charlie Chaplin's journey from petty thief to Hollywood icon
A new documentary reveals how the peerless screen comedian used his Tramp persona to mask a tortured and difficult personality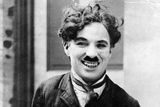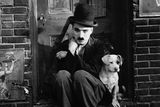 If I asked you who was the most famous movie star in the world today, five or six names might pop into your head. But for a brief time in the late 1910s and early 1920s, the answer would have been obvious. Charlie Chaplin, who burst into the public consciousness in 1914 courtesy of his hapless but endearing Tramp, achieved fame on a level that had never been seen before. His short and balletic comedies were universally funny; they were also silent — and therefore eminently exportable.
Huge in America, and his native Britain, Chaplin quickly became a worldwide sensation. In France he was Charlot, in England 'The Little Tramp', in Japan (bizarrely) Mr Alcohol. By the end of the Great War, Chaplin was everywhere, a big cheese in Hollywood, and about to launch his own studio.
But almost as soon as he became famous, people began wondering who he really was. He loved his fans, but detested interviews, and in public tended to smile warily, shake hands and speak in generalities. He hid behind the Tramp, and was happy for people to confuse him with his sentimental and lovable creation. But the real Charles Spencer Chaplin was a product of the school of hard knocks, a former street urchin with a fear of poverty and an often chaotic personal life.
A new documentary released here this week offers new insights into this deeply private man, whose later life was rocked by scandal and a fall from grace orchestrated by political enemies in America. The Real Charlie Chaplin, directed by Peter Middleton and James Spinney, blends archive footage and clips from his great films to the nuts and bolts of Chaplin's story, but adds depth courtesy of two remarkable audiotapes: extracts from an interview he gave to Life magazine in 1966, and the recollections of his childhood friend Effie Wisdom.
In 1983, at the age of 92, Effie gave a winningly frank interview to Kevin Brownlow, a silent era expert. In it, she recalled the mean streets of south London in the late 19th century, and the stray waif her aunt often took in and fed.
Chaplin was born in 1889 probably in Southwark, London, though no record of his birth exists. His parents were music hall entertainers, and his father, Charles Snr, was a drunk who fled the family home when Chaplin was three. Chaplin's mother, Hannah, had a brief acting career before losing her voice, and her sanity.
By the time Charlie was seven, he had been sent to Lambeth workhouse; two years later, Hannah was sent to a mental asylum. "I was hardly aware of a crisis because we lived in a continual crisis," Chaplin wrote in his memoir: his childhood was like something out of Dickens.
In her interview with Brownlow, Effie Wisdom recalled Charlie as a young boy.
"My aunt used to feed him 'cos there was no social security in those days." He was, according to Effie, small, underweight, always hungry, but tough and resourceful. "He used to go up Lambeth Walk and pinch," she remembered. "He'd come home with four eggs in his pocket. He came home with a pair of boots one day he'd nicked. He said 'Well, I saw 'em and I was hungry, so I took 'em'."
Many years later, in his film The Gold Rush, a starving Tramp boils a shoe and eats it daintily. Poverty, homelessness and the plight of the outsider would become running themes in Chaplin's work.
Wisdom remembered Chaplin performing pratfalls and routines for the other street boys. The music hall, after all, was in his blood. By the age of 16, he was appearing in minor roles on the West End stage.
He dreamed of being an actor, but comedy came naturally to him and, after honing his skills at a circus, he joined Fred Karno's celebrated comedy troupe. In 1912, Chaplin was among a Karno ensemble that sailed to America.
The show they performed there was called A Night at the English Music Hall, and it went down a bomb. On a second tour, in 1913, a certain Mack Sennett was in the audience as Chaplin and co performed their slick and honed slapstick routines. Sennett was head of the thriving comedy studio Keystone, and when his biggest star Fred Mace quit in 1914, the mogul remembered that funny little English actor he had seen in Karno's show.
Costume controversy
Chaplin was signed to Keystone, but his first film, Making a Living, did not do well, and one critic called him "a flop". But then, in Kid Auto Races at Venice (1914), the Tramp made his first appearance. The costume Chaplin created for the role would later be the source of some controversy, with other comics claiming he had stolen it from them. Chaplin was a magpie, but the finished article was most definitely his, and his alone.
In Kid Auto Races, which was filmed during a real car race in Venice Beach, the Tramp infuriates a film director by constantly wandering into the frame, raising his hat, flirting with the audience. It was a brilliant piece of improvised comedy, and in it Chaplin broke the fourth wall and bonded with a public that would soon come to love him. In the early Tramp films that followed — The Champion, The Tramp, The Bank, The Floorwalker — Chaplin established the character's recurring traits. He was a drifter, homeless and stateless, who wandered from situation to situation and was always unstuck by bad luck or his own stupidity.
But the Tramp was resourceful too, romantic, chivalrous, an eternal optimist but also a subversive, standing up for the little man and never missing an opportunity to kick a policeman up the arse. At the end of each adventure, the Tramp would wander off into the sunset, twirling his cane: sometimes he would slouch away, cast down by his latest disappointment, but always he would rally, square up his shoulders and quicken his step, having thought of something new to feel optimistic about.
By the time he was 26, Charlie had become one of the highest paid entertainers in Hollywood, and Mutual had built him his own studio. There he began to make some truly extraordinary films, directing, starring, producing, even scoring the movies, and pulling them together by instinct, without a working script. The Cure, Easy Street, The Immigrant and The Adventurer, all made in 1917, are considered among Chaplin's finest short films, and demonstrated his ability to tackle serious themes through comedy, and combine pathos and humour.
His Great War comedy, Shoulder Arms, was a huge hit, his 1918 comedy A Dog's Life was described by one critic as "cinema's first total work of art". And then, after he had set up United Artists with Mary Pickford, Douglas Fairbanks and DW Griffith, came the great silent features of the 1920s and early 30s — The Kid, The Gold Rush, City Lights, Modern Times — which formed a sturdy critique of laissez-faire capitalism, and chimed with the coming economic depression.
Chaplin was huge, the biggest star in the world, and even for a time survived the arrival of sound. He did not, though, survive growing scandals. The yellow press had long been inordinately interested in Charlie's private life. His penchant for marrying much younger women was a concern: his first wife, Mildred Harris, was just 16 when she married Chaplin, who was almost 30. Their child died in infancy, and they were divorced within two years, with Harris citing mental cruelty.
It was a pattern that would be repeated, most notoriously in the case of Lita Grey, the second Mrs Chaplin, who was 16 when she and the 35-year-old Charlie got together. They married, and had two sons, but their divorce soon after was among the most costly and unseemly Hollywood had yet seen.
But it was politics, not his personal life, that did for Chaplin in the end. During his various divorces, the gossip columnist Hedda Hopper had become a vocal critic of Chaplin's. And in the late 1940s, as the communist witch-hunts gathered pace, Hopper and the FBI joined forces to corner Charlie and implicate him as a debauched socialist. In 1952, when Chaplin went to London for a premiere, the US Attorney General James P McGranery revoked the actor's re-entry visa, shutting him out of the US.
Chaplin bought a house overlooking Lake Geneva in Switzerland and settled there with his fourth wife, Oona O'Neill. The daughter of the great Irish-American playwright Eugene O'Neill, Oona was 35 years Charlie's junior, but their marriage would last until his death, and they had eight children. In later years, he would sit on the veranda, staring at the lake and remembering. He had an awful lot to remember.
In The Real Charlie Chaplin, Effie Wisdom recalled seeing Chaplin when he returned to London in triumph in the 1920s. He turned up at their tenement in a Rolls-Royce, and invited them all to the Ritz. "I said to him, you're talking posh. He said 'I had to, I went to elocution classes, they made me'.
"He was always falling about being funny," Effie concluded. "I never thought he'd get where he got."
'The Real Charlie Chaplin' is in selected cinemas now