Aisling Walsh: 'I first saw Taxi Driver at The Savoy in Dublin. I sneaked in and sat through it three times'
My Cultural Life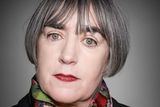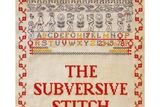 Dublin-born, London-based Aisling Walsh is the Emmy and Bafta winning director of Song for a Raggy Boy, Maudie and Room at the Top. She's hosting a masterclass at Catalyst International Film Festival in Limerick city, running March 30 until April 1.
FILM: Killers of the Flower Moon
What a wait. Rumours are that Scorsese's film will screen at Cannes in May.
Scorsese, Coppola and Cimino is where my history of American independent cinema began as a young teenager. Raging Bull, The Godfather and The Deer Hunter are still among my favourite films of all time. It exposed me to a world of cinema that I'd never seen before and actors that were so different.
I remember the first time I saw Taxi Driver at The Savoy in Dublin. I was too young but I sneaked in and sat through the film three times, so excited by what I was watching.
PODCAST: Womanica
Womanica is a great podcast for an introduction to some incredible women. I listen and wonder how so many women have been forgotten. Women who broke the rules; women who campaigned for change. The last episode I listened to was about Susette La Flesche, a Native American and advocate for indigenous peoples' civil rights.
I'm also listening to Paul McDermott's To Here Knows When – a podcast about iconic Irish albums. It's so interesting to look back at some great Irish bands whose gigs I would have gone to. Paul, who I know, narrates, so it's like listening to a friend telling you a story about his favourite albums.
BOOK: The Subversive Stitch
There's always a stack of books on the kitchen table. I read a lot related to whatever I'm writing or researching so it's completely different each time. The final line in in Rozsika Parker's foreword to The Subversive Stitch says it all: "To know the history of embroidery is to know the history of women."
I took up embroidery in 2018 so I'm a little obsessed. I love the concentration it takes. All you hear is the sound of the thread being pulled through your canvas as you stitch and hours pass without you noticing.
​ART: David Hockney
I'm a lifelong fan of Hockney. I love how he's always incorporated the latest technology into his art.
I first saw his Polaroid paintings at an exhibition in Trinity College, Dublin. His iPad paintings blew me away when I first saw them in Salts Mill in Bradford. To sit in a room and have his world emerge all around you on a snowy Monday morning is simply amazing.
He takes you on his journey from LA to Yorkshire, and to Normandy, where he spent most of lockdown. His narration allows you delve into his process and into his world.
THEATRE: The Motive and the Cue
Johnny Flynn is playing Richard Burton in this new play by Jack Thorne at The National Theatre in London, with Sam Mendes directing [April 20 until July 15]. It's based on the relationship between Richard Burton and John Gielgud when Burton took on the title role of Hamlet. It's about to be made into a film too.
I first saw Johnny in a production of Martin McDonagh's Hangmen. He was extraordinary. We met shortly afterwards and talked about working together. We're still talking… Johnny is also a musician and I love his band The Sussex Wit.
PLACE: The Isle of Skye
I miss the sea living in London so I go to the Isle of Skye every autumn if I can. The landscape is spectacular and unspoiled. It takes an entire day to get there.
I took Winter, my cheeky two-year-old fox terrier with me last year. We went on long walks and explored, then sat in front of a blazing fire in the evening. I was introduced to Skye by a producer friend who brought me to the Sabal Mòr Ostaig College to teach, a decade ago.
My return trip usually takes in Glasgow. I wander the west end and visit a favourite art gallery to see the work of Joan Eardley and The Glasgow Boys.