'He's the one who brought her back to me and gave her life'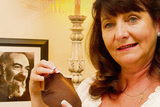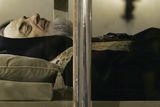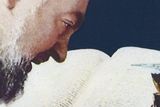 Ann Wilkinson, from Co Louth, describes her baby daughter's miraculous cure in the 1970s.
'My story begins on December 5, 1975, when I was about to give birth to my baby daughter. Her heartbeat was so rapid before she was born that they thought I was having twins, but an X-ray showed that wasn't so. They decided to induce her. The moment they started to do so, her heart began failing.
"The next thing I remember was that they were trying to wake me to tell me that the baby was gravely ill and they needed to christen her. I knew things were bad. I remember thinking, 'if I keep my eyes closed and don't wake up, I won't have to face this or deal with it'.
"The next morning, the consultant came to see me and my husband, Jim. She told us that our daughter had been born with a malformed heart, had only three chambers instead of four, had a single ventricle and her liver was grossly enlarged. The consultant also said that she wasn't expected to live and nothing could be done.
"Later, I was told by one of the doctors that she was well enough for us to take her home. It was around this time that Padre Pio first came into the picture. One night, my mother handed me a relic on a little prayer card and said, 'Pray to this man'. I said, 'Who is he?' She said, 'That's Padre Pio. He had the stigmata of Jesus'.
"She then said, 'He was a wonderful man. He could look into your soul and see what sort of person you are'. A sort of coldness came over me. I thought, 'I know I need a miracle, but if he looks into my soul, sinner that I am, he's not going to do anything for me'.
"After that, we went back for our monthly check-ups. We were told that the longest a child had lived with Kelly's condition was four years. They said she would eventually outgrow her heart and she would probably just drift away in her sleep. We knew that coming up to four years was crucial.
"Not long before Kelly's fourth birthday, Padre Pio came back into the picture.
"A person said to me, 'Did you ever think of getting Kelly blessed with the glove of Padre Pio?' She told me about a woman who had a glove. On the day before Kelly was due in hospital, we drove to see the woman. She took out this glove and blessed her with it.
"That night was the first time I prayed to him. About 20 minutes after finishing the prayer, Kelly was standing by the side of my bed. She said, 'Mammy, you've got to come in, there's an old man in my room'. I said, 'Kelly, there's no one there'. I thought she was dreaming or had a temperature.
'I brought her back to her room and tucked her into bed. As I did so, she looked over my shoulder and pointed into the corner and said, 'Look, Mammy, he's smiling at me!' I said, 'There's no one there'. Padre Pio never entered my head at that point.
"The next morning, I asked Kelly to go into the sitting-room and get my cigarettes out of my bag. After she went in, I heard her shouting, 'Mammy! Mammy!' and I rushed in.
Kelly had seen some magazines that the woman had given me the day before. The front of one of them had this big picture of Padre Pio. 'Look, Mammy,' she said. 'That's the man who was in my room last night!'
"We drove to the hospital after that. They took her down to theatre and my heart was breaking. About an hour later, they brought her back and she was deathly white. I asked the nurse, 'How did it go?' She said, 'The doctor will want to speak to you'.
"We went in to see the doctor. He said, 'I have the tests that were done on Kelly at birth. I also have tests from today that show Kelly's heart is completely normal. Instead of one ventricle, she now has two and her liver is reduced in size. You can take her home. You've got a miracle and I don't know how you got it'. I said, 'I know exactly where I got it from!'
"The rest is history. Kelly has no heart problems whatsoever and there are no repercussions from the condition she once had. Whenever anything happens, she always turns to Padre Pio and always knows he's there. He's the one constant in her life. He's also the one who brought her back to me and gave her life."
Padre Pio: The Scent of Roses, by Colm Keane, is published by Capel Island Press and retails for €14.99.