PlayStation PSVR2 review: First in-depth look at Sony's new VR headset
The price isn't cheap and the launch line-up is more of a greatest-hits package but the PSVR2 headset is still an exciting prospect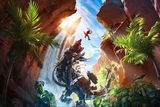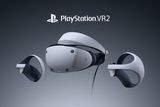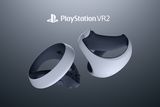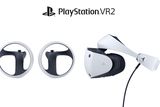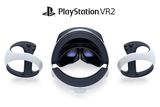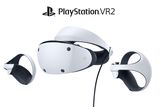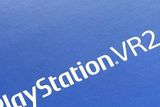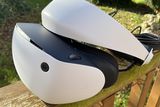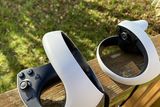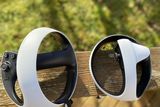 Virtual reality always seems on the cusp of becoming the next big thing. But technology giants from Nintendo to Sony to Meta have all fallen short in making VR the mainstream hit it threatens to become.
The obstacles consistently come down to the bulk of the headset, high costs and the relative lack of freedom to roam large spaces in VR.
From the general public's point of view, Sony solves none of these issues with PlayStation VR2, its latest headset. Hardcore gamers desperate for new experiences will be easier to convince.
But when a giant of the industry such as PlayStation puts its might behind the technology again, we'd all better take notice anyway.
The PSVR2, as it's also known, launches on February 22. This is Sony's second attempt at a VR headset – the PSVR1 went on sale six years ago and was fairly successful but eventually suffered without a consistent pipeline of games after the initial launch window. The new PSVR2 is very similar in size and shape to its predecessor but with some crucial and very welcome differences.
First, it now requires just one neat cable connected to the PS5 instead of the rat's nest of wires before. That single cable is a sizeable 4.5 metres long, giving you more freedom to move around the room. PSVR2 does a good job of scanning your playing area for obstacles such as sofas and tables, helping ensure you won't smash anything or trip up accidentally.
We need your consent to load this Social Media content. We use a number of different Social Media outlets to manage extra content that can set cookies on your device and collect data about your activity.
PSVR2 also no longer requires an external camera because the headset's sensors do all the movement tracking and its thoughtful design makes it comfortable to wear for extended periods. That said, it can be fiddly to locate and maintain the perfect position where the screen image remains crisp and clear.
Usefully, a quick button press on the headset toggles pass-through camera mode, so you can quickly see your surroundings and orient yourself.
One of the issues with the original PSVR1 was its finicky tracking, mostly of the wand-style controllers. The new spherical controllers – called the VR Sense – look a little unorthodox and can be tricky to grasp correctly at first attempt. Short battery life will also be a bugbear.
But their motion-sensing feels much more accurate and they include tangible improvements such as controller rumble and trigger resistance. Nonetheless, you will still be occasionally frustrated by the old issue of your on-screen hands not intersecting properly with objects in the virtual world.
So much for the hardware – what about the games and the experience? If you've ever used any VR headset, you'll know the greatest surprise is the sense of presence – of being right there in a scene. Coupled with the feeling of a scale – VR can resemble looking at a giant cinema screen – newcomers will be blown away by the novelty.
The launch line-up includes about 40 games but very few of them are actually new. The roster resembles in some ways a greatest hits of the VR catalogue. Most of the titles are either PSVR1 upgrades or ports from other platforms such as Meta's Quest. Unfortunately, PSVR2 is also not backwards-compatible with PSVR1 games.
Bizarrely, Sony itself seems to have prepared just a single new launch title – Horizon, Call of the Mountain.
Nonetheless, the breadth of experiences is impressive. You can be sharing space with robot dinosaurs, meeting C3PO, kayaking in the Antarctic, completing 3D jigsaws, exploring the universe and (of course) shooting zombies. The 4K resolution of the PSVR2 headset and the superior head tracking ensures gameplay feels smoother and more realistic – if not quite photo-realistic. The performance is a step up from PSVR certainly, but not transformative.
The one game to truly showcase the power of the PSVR2 is Sony's own Horizon, Call of the Mountain. This fabulous-looking spin-off from the Horizon Forbidden West series is partly a climbing simulator wedded to a hunting expedition in which you tackle robot dinosaurs with a powerful bow and arrow. It's both exhilarating and exhausting as you mime hand-to-hand climbing and firing the bow.
It left me panting for more, in part because it's physically demanding but also due to its knack for visual spectacle. It is a system seller all by itself.
Despite some negatives, Sony has made a promising start with PSVR2. But the headset needs more new and compelling games before it becomes essential. Let's hope the PlayStation moguls don't run out of interest in VR as they did with PSVR1. Sony points to a few more titles from third parties scheduled in the month after launch but the longer-term commitment from the platform holder is unclear at this point.
Remember too that the experience doesn't come cheap – PSVR2 costs €600 and, of course, you will also need a PS5, which starts at €450.
At least there still seems to be PSVR2 units left to order ahead of launch day and supply of the PS5 itself seems to have stabilised.
Launch line-up (first month)