Funny people: Motherhood didn't stand in my way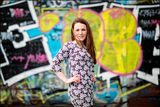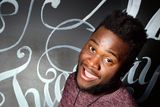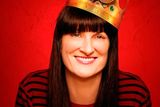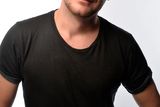 Four successful comedians talk to Donal Lynch about their break into stand-up and about their inspiration, ranging from religion, relationships, the colour of their skin to martyr mammies
Emma Doran
Emma Doran had just got what she thought might be her break - a part in a television pilot - and she felt the first day of filming had gone well. There was just one little problem, which despite her deliberately hunched-over posture, and baggy, black clothing, was painfully obvious. She was seven months pregnant. Now it looked like it was going to scupper her first chance of breaking into the comedy business. She was told someone else would have to perform the role. "I'm not going to lie, I was kind of annoyed," Emma says. "Especially since I'd already gotten the part."
Emma (32) was no stranger, however, to the complications that pregnancy can bring. Although the pilot incident occurred during her pregnancy with her son (now three), she had a daughter (now 14), when she was 18 and getting ready to do her Leaving Cert.
"It was, of course, a bit of a shock," she recalls. "I had gone down to hang out in a mobile home in Wexford with a friend of mine and we were drinking and partying and I became pregnant by a guy down there. It was a big shock to him too - our families didn't know each other at all."
Emma knew she didn't want an abortion. "And one thing I'd say, in the context of the whole Repeal debate, is that even if there had been abortion here, it wouldn't have made me more likely to want one, but it would have made me more empowered in my decision to go ahead and have the baby."
Emma would go on to have two more children with her partner, Scott, and she didn't let motherhood stand in the way of her dream.
Her initial break - which lead to the pilot role - came about because of some hilarious YouTube videos she had posted and the self-starting easiness of this emboldened her to keep trying.
She's been tenaciously performing stand-up for several years now, has made a few chat show appearances and won a role on Republic of Telly during its run. She gleefully and wickedly subverts the martyr aspects of the Irish mammy. In one of her best known bits, which she performed last year on Al Porter's show, she joked that the boys are called Jack and Copperface and said: "I'm a mother of three so you can probably tell that I really love kids - and cock."
The gag, she says, was enough to silence her father-in-law's queries about how the comedy was going.
Because of her relative youth, she says that a kind of dynamic has emerged between her and her daughter which mirrors that of Eddy and Saffy in Ab Fab. "My brother said to me recently the reason she's so well behaved and studious is because she's rebelling against you. I went to her parent-teacher meeting and one of them was telling me 'she's doing great and she's very well behaved - unlike some brats I once taught'. Meaning me."
But when you're a comic, brattishness is a certain kind of asset? "Well there is that too. The type of things you'd get in trouble for once, now you sit at home writing and saying later for an audience. Life is a bit weird like that."
See @EmmaLouDoran on Twitter
I was the only black kid in town
Emman Idama
When Emman Idama's parents moved here from Nigeria 20 years ago they had an idea that Ireland was warm and had some vague notion that there were "palm trees and stuff" here, the young comedian recalls. The family arrived at Dublin airport in shorts and T-shirts and had to open their suitcases right outside the airport to change into warmer clothes. Welcome to 'Living the Irish dream', as he calls it in his act.
The travails of growing up the only black kid in town are a rich source of material.
Kids would come up to him and ask if they could touch his hair - he would obligingly lean forward and say "yes I feel like a sponge".
For years he was known as "the black kid" until another African family moved to town and he rejoiced. "Yes! Now you motherfu**ers are gonna have to learn my name!" he thought. Pretty soon it was to become clear. He would now be known as "the tall black kid".
He was always able to make people laugh in school, he calls himself "a messer", and he was good at getting a rise out of his mother and sister but he never thought of doing comedy professionally until he and a friend undertook a bet to perform live on stage.
He forgot about the bet until he got a call demanding he go down to the venue and fulfil his half of the deal. When he got there his friend was already about to go on, and had gone all out with a costume. However, when the friend went on to the stage he froze, with Emman watching, horrified, and thinking, "I can't be worse than that".
He performed a few minutes, riffing on the relationship between Ireland and Nigeria ("My people drive your people around!") and was bitten by the comedy bug.
Over three years of constant gigging - much of it free - he's honed his act into something that is funnier than most of the established acts you'll see on television, with observational stuff on girls, cab drivers and internet princes looking for your bank details.
Even his promotional stuff has been mischievously brilliant - he has one poster of himself looking as though he's the child in a Trocaire appeal - "just 2.50 a month".
He grew up living with his mother and sister. "My dad was not around, I talk about it on stage. He left when I was a kid, maybe because my mum was a bit crazy.
He left and mum was upset and everyone was upset and I was just like 'uh, is someone going to feed me?' My mother was very Christian and my dad was a Muslim."
So what does the Christian mother make of Emman's irreverent and wickedly funny brand of comedy?
"We're close - she calls me every day and tells me I'm going to hell," he laughs. "People meet the two of us and they think 'how did this happen to her?' She boasts about me to her friends and even to people she doesn't know but then when she sees me, she's like, 'Why do you have to curse?'"
Emman Idama will perform on Tuesday, April 4, at Battle of the Axe (www.Facebook.com/BattleoftheAxe) and at the Comedy Cellar on April 13. Tickets at the door.
If you don't laugh, you'll cry
Danny O'Brien
It's an otherwise bleak Tuesday night in Dundrum and Danny O'Brien has just brought the house down.
Over a free-wheeling hour-long set he talks of being goaded by a homeless person over his love life, of dealing with a violent row between a couple at a previous gig, and - most bravely of all - he does a bit about his bits. Specifically the time a sexual health doctor tried out some amateur comedy on him, resulting in a mic drop moment for which the medic would surely be due some residuals if this ever makes it to television. Which it definitely should.
O'Brien is genuinely, uproariously funny with a huge stage presence and wicked timing. He's already picked up a few awards, sold out his most recent solo run at the Edinburgh Festival Fringe and recently got his first TV credit.
He looks set to be one of the breakout comedy stars of 2017.
If his jokes have just the right tincture of darkness that might be because the 31-year-old spent much of his adult life working in social care, with homeless people and drug addicts.
"It was sort of like if you don't laugh, you'll cry," he recalls. "I think sometimes the worse something is, the more ripe it is for humour. Some things are so dark that only people in the service would get them. There was a lot of suicide and death, and people at their lowest ebb with addiction. Gallows humour was important."
O'Brien was born in Dublin but his family moved to Glendalough when he was in his early teens - "I was a culchie in Dublin and a Dub in Wicklow."
He always knew he could make people laugh but he says that doing it professionally took a lot of work. I did 384 gigs last year and some of those in Edinburgh were guest spots just to get people into my solo show. I'm constantly gigging and working on new material."
He dismisses the notion of comedy groupies, explaining that girls have two standard questions they ask of comedians.
"I cringe a bit because on Tinder the responses are always: 'are you really as funny as you think you are?', and, 'I heard all comedians are depressed'.
"Maybe it's that they don't take it seriously as a job but you'd never ask, say, a nurse: 'are you any good, though?'"
He's experienced at dealing with hecklers, he says, but you can never plan for every interruption. "When the couple had the argument in the middle of the set, I didn't know what to do so I just got on with it. He got up and walked out and she stormed after him through the audience and smashed a glass off the back of his head.
"It was a good shot to be fair. I had to just keep going."
Another time, someone punched him for saying that Australians are crass.
"I think he thought I'd said something that would offend his mother," he laughs. "Anyway, it kind of just proved the point. You might not like a joke but decking someone over it is pretty crass, in fairness."
For all Danny's upcoming live show dates see www.dannyobriencomedy.com
Making fun of the online narcissists
Mary Bourke
You might expect that in a household with two comedians there would be rivalry but Mary Bourke says that she and husband Simon Clayton are only supportive of each other.
They've performed on the same billing, she tells me ("cheaper than a counselling session at Relate").
They both know the long, lonely slog of trying to make it in such a competitive industry, which is handy in a partner. And both can take a joke, meaning he doesn't take it the wrong way when she says as part of her act: "I married 'the one' - on the scale of one to 10."
"We've heard so many jokes we're kind of a bit bored by anything obvious," she says, "so we'll go darker and darker to make each other laugh."
Mary (46) grew up Dublin and attended Presentation College in Terenure. As a schoolgirl she was very into hip hop music - a later show would be entitled What Would De do? - but left Ireland because she was tired of the "narrow, patriarchal" aspect.
Before she became a comedian she was a burlesque dancer and choreographer in San Francisco. She also published numerous romantic novels under the pseudonym Tara Sundrive and only got into stand-up after seeing a few acts at a comedy club and thinking "that doesn't look that hard".
It doesn't look hard when she does it. Her comedy is different from a lot of stand-up in that her energy is stealthy, and she delivers the most ferocious one-liners in a quiet, almost stand-offish way. She says that part of the reason she gets away with being so vicious is because she looks like "a self-proclaimed housewife". Like Mrs Merton before her, the flowery dresses are an effective misdirect.
Bourke makes fun of the social media generation (which she calls "narcissism pretending to be empowerment"), the patriarchy and, most especially, smug middle-class mothers. She has no children herself ("there's no sad story, I just don't like them") but she found the fretting mothers on Mumsnet especially hilarious. Her favourite time to log on is midnight, when the message boards are "drenched in chardonnay and self pity".
It's been enough to make the British press sit up and take notice, with The Guardian urging readers: "Catch her act before she becomes a (complete and utter) cult," and GQ calling her "one of the best acts in the country". Despite all this, she describes herself as "a very humble recluse, who hates boasting about herself".
At the moment she is in Australia, with fellow comic Christian Talbot, in a show entitled I Want An Irish Passport at The Melbourne Comedy Festival. It will explore ideas of being Irish in the post-Brexit world from the perspective of a person whose policy on actually returning home is "funerals only".
"If you're lucky enough to be in Melbourne come along," she says. "Irish passports will be available in the lobby."
Mary Bourke will perform I Want An Irish Passport from Monday to Saturday of this week (www.comedyfestival.com.au/2017)