Five cultural things you cannot miss this week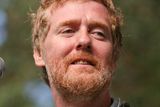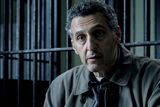 Whether you are staying in or going out, we pick the events not to miss this week.
Going out
The festival
Electric Picnic
Ireland's biggest and arguably best music festival returns, with Lana Del Rey, LCD Soundsystem and New Order heading the line-up. Also bound for Stradbally are artists as diverse as Bat for Lashes, Years and Years, Chemical Brothers and Animal Collective - in other words, from the sublime to the ridiculous and all the way around again. Stradbally, Co Laois, Friday to Sunday
The gig
Glen Hansard
It's been a funny few years for the sometime Frames frontman who achieved international recognition with the Oscar-winning 'Once' but seemed to find the exposure not quite to his liking. He's back in the old country for a solo performance with the focus on last year's 'Didn't He Ramble' album, a bittersweet rumination on his sometimes difficult relationship with his father.
Vicar Street, Dublin, Monday
The LOL
Nick Offerman and Megan Mullally
Best known for his portrayal of libertarian quote-machine Ron Swanson on 'Parks and Recreation', comedian Offerman is on the road with his creative partner (and wife) Megan Mullally. Buckle up for skits, songs and social commentary variously delivered with a wink, a nudge and a headscratch. Olympia, Dublin Tuesday
Staying in
The book
Dr James Barry: A Woman Ahead of Her Time
On his death in London in 1865, Dr James Barry was a renowned military surgeon and academic. So there was considerable surprise when this esteemed medic was found to be the daughter of a prominent Cork mercantile family who had fled to London (after a rumoured sexual assault) and, for decades, passed herself off as a gentleman. The extraordinary story is compellingly chronicled by crime writer Jeremy Dronfield, with 17th-century Cork brought vividly to life.
The TV Show
The Night Of
Your new small screen-screen obsession has arrived. When a geeky student wakes in bed next to a brutally stabbed ingénue, he is plunged into a nightmare world of legal manipulation and police brutality. Written by crime novelist Richard Price with John Turturro as a crusading/crazed lawyer, 'The Night Of' takes us to the dark side of modern America with shocking, compelling results. Sky Atlantic Thursday, with the entire season available on Sky Box Sets now.