Pride 2016: What's on this weekend
Get excited! Pride celebrations are well underway and the capital will be buzzing with plenty of activities for everyone this weekend.
REBEL REBEL has been chosen as the 2016 theme which will see thousands of people flock to the capital to celebrate Dublin's diverse lesbian, gay, bisexual, transgender and queer (LGBTQ) community.
The festival kicked off on Wednesday and we've pulled a list together of what's going on and where this weekend so you can plan your days of colourful, giddy and glorious celebrations accordingly.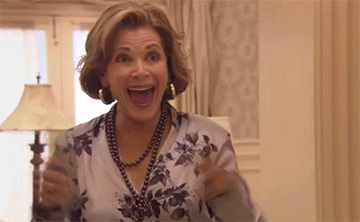 Friday, June 24
ReEnAct, A Pride Cabaret - 7.30pm at Outhouse LGBT Community and Resource Centre, Dublin
An evening of fabulous cabaret with Outhouse resident drama group, Acting Out.
Free entry
Rebel Rebel with Suffragette City - 8pm at Odessa Club and Restaurant
A chance to catch up with old friends, make new ones, win some great prizes, support Pride and prepare yourself for the biggest and best party of the year.
Tickets €10
Glitterbomb - 11.30pm at The George
Add a bit of sparkle to your night with Dj Mo and Dj Davina Devine
Free entry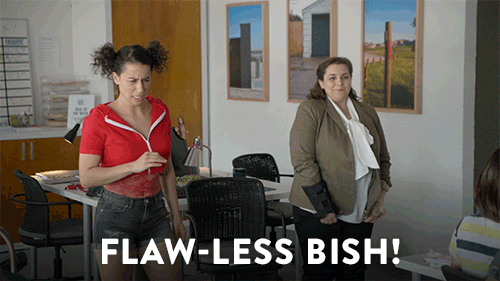 Saturday, June 25
TEN! Pre-Pride Parade Breakfast - 12noon at Parnell Square, Dublin 1
Children are welcome and so are extravagant costumes - the bigger and brighter the better.
Profile Pink Champagne Breakfast - 9am at Botecco Brazil, 6 Ormond Quay Upper, Dublin 1
PROFILE have teamed up with Boteco Brazil to bring you together on the morning of Dublin Pride to enjoy a delicious breakfast and to start your day of celebration with a nice glass of pink champagne. Get your fill of a hot Irish breakfast, pastries or fruit , just make sure you have eaten the most important meal of the day before your long day of festivities.
Whitefriar Grill Pride Brunch - 10.30am, 16 Aungier Street, Dublin 2
For the third year running Whitefriar Grill hosts pre-Pride brunch from 10:30am with DJ Ruth and special guests. Book early as this is the fabest brunch in town with a wig on it.
Champagne Breakfast at OutHouse - 11am, 105 Capel Street, Dublin 1
Start the day with bubbles at the Outhouse.
BelongTo Non-Alchoholic Breakfast - 11am, Parliament House, 13 Parliament Street, Dublin 2
BeLonG To Youth Service, Non Alcoholic Breakfast is now in its fourth year - a healthy way to start the Pride Celebrations.
Bear Parade Bus for Dublin LGBTQ Pride - 1pm at  Parnell Square, Dublin 1
All aboard the Big Bear Bus; join in the Dublin Pride Parade with the Dublin Bears.
Dublin LGBTQ Pride Parade 2015 - 1:30pm (assembling at 12noon) at Garden of Remembrance, Parnell Square, Dublin 1.
The main event.
Free entry
Pride Saturday at The George - 2:00pm at The George, George's Street, Dublin 2
Multiple DJ's, special acts and performers will entertain festival-goers.
Free entry
Panti's All-Day Street Party - 2pm at Pantibar, Capel Street, Dublin 1
Celebrate Dublin LGBTQ Pride 2015 with an amazing all-day street party with the Queen of Ireland.
Free entry
GOLD Post Parade Party - 3pm at The Outhouse, 105 Capel Street, Dublin 1
A post-parade get-together (alchohol free).
Free entry
Pride Bukkake - 4pm, 4 Dame Lane, Dublin 2
Something for everyone in the bar or on the lane, where the real party happens.
Free entry until 4pm
Dublin Bear Pride Party - 4pm at Nealon's, Capel Street, Dublin 1
Get your party paws in the air for our post parade party, featuring DJ EL Styra.
Free entry
El Styra's Pop Party - 5pm, Little Strand Street, Dublin 1
El Styra will be wheeling her annual Pride Pop Party (and herself) back to Little Strand Street - opposite Pantibar and adjacent to Jack Nealon's - for a fifth anniversary night of camp classics, craic with the crowd and later, possibly, some Irish dancing to Diana Ross.
Free entry
Pride Mother - 5pm at Tivoli Theatre, Dublin 8
Mother is teaming up with Smirnoff and hosting their biggest outdoor Pride Party ever! DJ sets from Jake Shears, Little Boots, Panti Bliss, Kelly Anne Byrne and, of course, the Mother DJs. There will also be sets from Wyvern Lingo and FAUNE.
BLOCK PARTY: 5pm - 12 Midnight: Earlybird Tickets on Sale NOW / Tivoli Outdoors, 5pm - Midnight / Earlybirds €14/€16/€18 + Booking Fee. / General Release €20+ Booking Fee. / AFTERPARTY: Tickets available soon. Only available to day ticket holders. Tickets will be €10. LineUp TBA. District 8, The Tivoli, 11.30pm to 3am.
Dragged Up Pride Special with Max - 7pm at Break for the Border, Stephen Street Lower, Dublin 2
Pride Celebrations featuring Max straight from RuPaul's Drag Race Season 7.
Tickets €15 + booking fee
Klub Pink - 8pm at Slattery's, Capel Street Dublin 1
A women-only event.
€5 entry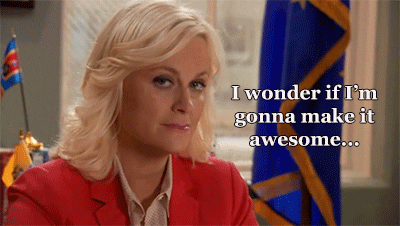 Dublin Bear Pride Lady GaGa Tribute - 9.30pm at Oscars, Christchurch, Dublin 8
Set your Poker Face to Stunned cos this is definitely not a Bad Romance.
Free entry
Profile's Pre-Circuit Pride Party - 10pm at The Palace, Camden Street, Dublin 2
An event fit for Queens and Kings, with a royal DJ line-up.
Tickets start at €12
Crush Girl Club Pride Party - 10pm at Bad Bob's, 35-37 Essex Street East, Dublin 2
Classic Crush tunes on three fun-packed floors and that crafty Bitches Be Crazy crew rockin' it on the roof-garden.
€10 + booking fee
Sunday, June 26
Ceremony of Remembrance - 6pm at Merrion Square
At the Oscar Wilde statue. It is important that we take a moment to remember those that we have lost along our march, for freedom and for equality, and to celebrate their lives.
Online Editors
Follow @IndoEnts