Electric Picnic A to Z... the inside track
Whether you're an EP virgin or a Stradbally stalwart, our reporter has the inside track on this weekend's festival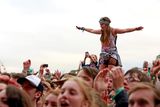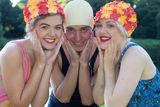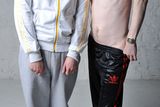 Electric Picnic is the highlight of many people's social calendar, selling out before this summer even truly got underway. It's the last big festival of the season, and there's pressure on organisers to make it bigger and better every year.
One thing's for sure, revellers will indeed be revelling, but what's worth spending your time on at this year's gig? Read on and find out.
A is for Acts
First things first, while Electric Picnic has definitely become more about the food, arts and experience, the music is still key. And there is truly something for everyone here - from indie rockers Noel Gallagher's High Flying Birds to the dreamy vintage sound of Lana Del Rey, 80s stalwarts New Order, and the dance vibes of LCD Soundsystem and the Chemical Brothers. And those are just the headliners - hundreds of acts will play across 11 stages over the course of the three days.
B is for Body & Soul
So popular that it's now its own festival every June, this is the area of the Electric Picnic arena where punters go to chill out. It has hot tubs, yoga, meditation and reflexology, as well as its own eclectic musical line-up and beautiful art installations.
C is for Casa Bacardi
A hugely popular attraction for several years now at EP, Casa Bacardi was one of the first brand-oriented stages at the Picnic and keeps coming back bigger every year. It has a bar serving rum cocktails, DJs pumping out the tunes all day every day, and always looks very slick, too. Don't miss A-Skillz on Sunday.
D is for Dylan Moran (and friends)
If you've had enough music and just want a good laugh, head for the comedy tent. Described by organisers as "an oasis of mirth", this year's line-up includes the stand-up skills of the aforementioned Moran, as well as appearances by David O'Doherty, Al Porter and the Rubberbandits among others.
E is for Entry
All tickets officially sold out, but the promoter recommends checking on Seatwave if you're going to buy online, as it is Ticketmaster's own re-selling website. Several of the sponsors are also running competitions on social media. Things officially kick off when the campsites open at 9am on Friday.
F is for Food
Gone are the days of soggy chips and dodgy burgers at festivals - EP is a culinary experience in itself. From gourmet pies to food from around the world, there's so much to taste at the Picnic. And as well as all the stalls, there's the Theatre of Food, where celebrity chefs and foodies will demo and debate. Keep an eye out for Roz Purcell, Catherine Fulvio, The Happy Pear boys and Clodagh McKenna.
G is for Global Green
If you're in to sustainability, this little eco-village is for you. A mix of music, stalls, talks and demos hosted by eco-collective Cultivate, this will appeal to those who are especially environmentally minded. EP is a pretty green festival in general, with its cup collection refund policy and a new Farmer's Market.
H is for the Hazel Wood
Another new addition to the Picnic, the Hazel Wood promises a programme of "otherworldly goings-on". Boosting the festival's arts offering even further, expect interactive theatre, visual displays and er, shadow puppetry. Alright so.
I is for Irish
As always, there are plenty of home-grown acts on the bill. Walking On Cars and Bell X1 were just added to a line-up that already included Gavin James, Le Galaxie and Hermitage Green. Plus the Trinity Orchestra (where Hozier honed his skills) and the Dublin Gospel Choir play every year to rapturous crowds.
J is for Jerry Fish
The Electric Sideshow has a long history at EP and always proves popular. Mr Fish promises "Tom Waits-like levels of carnival freakery" from the man himself and his dandy concoction of sideshow theatre and off-beat musical performances.
K is for Kids
Children under 12 are welcome to accompany their parents to the festival for free - your adult ticket will allow you to bring two kids. If you think they look older than 12, it's best to bring ID for them, as 13 to 17-year-olds aren't allowed in. There's a dedicated Soul Kids area in the Walled Garden of Stradbally with face-painting and entertainment all weekend.
L is for Lake
This year, punters can take a dip in the lake of Stradbally. That's not to say they didn't chance their arms before, but this year it's officially sanctioned - as long as you are a competent swimmer and have your trunks or swimsuit with you. There are separate sessions for families and adults-only.
M is for Mindfield
The Mindfield area has four different stages this year - the popular Spoken Word tent hosts poets, rappers and storytellers; the Theatre Stage (in association with the Dublin Theatre Festival) has drama; The Science Gallery will focus on their current exhibition, 'Seeing'; and An Puball Gaeilge celebrates all things in the Irish language. Plus, Sharon Horgan hosts the Sounding Podcast Live and Miriam O'Callaghan will once again team up with Al Porter for Sunday brunch.
N is for New Areas
There are a couple of cool new spots at this year's Picnic, and the Orchard Thieves Bold mOTel sounds like lots of craic, set in an abandoned swimming pool with a bar, relaxation area and, of course, some DJs. Pamper Street is another new initiative where creative types offer their hair, make-up and body-art skills for free as part of an artistic 'tableaux' A good shout if you chip your nails or your beard is out of control.
O is for Other Voices
This is the place to be to hear great music when the main arena is all getting a bit much for you. The focus here is on an intimate atmosphere and beautiful tunes, and they normally have some surprise guests across the weekend. Definitely try and catch Heathers and Booka Brass Band here.
P is for Porters
This year, Just Eat are providing porters to help you ferry your luggage from the entrance to the campsite. It might sound lazy, but anyone who's ever trekked the journey will know how helpful this is. The concierge service will be available from 12-8pm on Friday and 8am-3pm Saturday - just keep an eye out for them at the entrance.
Q is for Queues
Any outdoor event with thousands of people means having to wait for certain things, so be prepared to queue - first and foremost ATMs. Cash is king at Electric Picnic, but the queues for the machines can be long, especially at night. Be as prepared as possible.
R is for Rainforest Sky
If you want to witness something truly magical in the tree tops, stroll in to the woods near the Salty Dog and Other Voices stages and look up - acrobatics troop Loosysmokes will be making three unscheduled night-time appearances over the weekend, channelling the pulses and vibes of the wild rainforest.
S is for Sound Atlas
Heineken are bringing their much-loved city-themed area back this year, and this time Amsterdam is the focus. Known for DJ sets, quirky food and a party atmosphere, all linked to the hotspot du jour, it hops from the moment it opens its doors every year.
T is for Three Live
Another big sponsored stage with an epic chill-out area, the Three Live area was already been a hit this year at Longitude. I'm told EP will be bigger and better, with DJ sets from 2fm's Eoghan McDermott (see panel) and those from iconic club night Mother, a silent disco and festival make-up for those craving glitter.
U is for Unwind
We all need a break from time to time at a festival that can involve lots of walking, dancing and being merry, so make sure to take a break from the mayhem. Explore the Art Trail in the woods, have a lie-down in the Just Eat Retreat, or take a stroll down to Trenchtown to appreciate some reggae vibes.
V is for VIPs
There are always celebrities hanging out at Electric Picnic, particularly on the Saturday night, so keep your eyes peeled for famous faces. Besides the acts playing, the usual suspects that normally descend on Stradbally include Bressie, Amy Huberman and Vogue Williams.
W is for Weather
Our climate is always unpredictable, and in early September it could be absolutely roasting, lashing rain or chilly. Come prepared for all eventualities - pack a rain coat and wellies as well as sunscreen and your swimsuit.
X is for X-citing
Okay, we're clutching at straws with this one.
Y is for Yesteryear
Electric Ireland are holding a Throwback Party once again this year after the success of last year's 'Maniac 2000' and Vengaboys-themed dance weekend and 2014's appearance by Bonnie Tyler. This year Snap! and Bananarama are set to headline, so if you want to see them, get down early - the queues are always crazy for this haven of nostalgia.
Z is for Zzz
The campsites at Electric Picnic aren't just for sleeping - new research by Orchard Thieves shows most festival-goers spend around 12 hours a day around their tent wide awake, while catching only six hours' shut-eye. So the organisers have made sure there's plenty going on, from the Surf Laundry Club (where you can wash your clothes and colour to your heart's content) to fun fairs and the Pink Pamper salon.