All the fun at the festival: Your ultimate guide to Electric Picnic
Thousands of revellers will flock to Stradbally Hall for a fun-filled weekend of music, comedy, food, spoken word, art and much more — so to make sure you get the most out of it, Gillian Tsoi compiles a go-to guide for this year's Electric Picnic...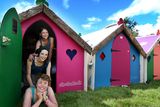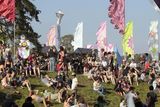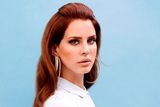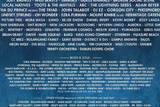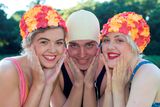 Having sold out just nine days after the first acts were announced, the countdown to Electric Picnic 2016 seemed longer than usual. But with just one week to go, the wait is almost over. The hotly anticipated event is no doubt the highlight of Ireland's live-music calendar, and it's clear to see why.
Kicking off next Friday (September 2) the Picnic's three-day schedule is so jam-packed, you could easily get yourself in a fluster deciding which acts to catch or what activities to partake in. So without further ado, here's your guide to some of the highlights of Stradbally Hall...
The Main Stage
Take a quick look at the headliners for this year's festival and it's easy to see why tickets were snapped up in record time.
American songstress Lana Del Ray will mesmerise the crowds with her unique ethereal sound on the main stage. The New Yorker, born Elizabeth Woolridge Grant, shot to fame after posting her breakout single, 'Video Games', on YouTube in 2011. The track went viral and since then, she's been nominated for a Grammy and also has a couple of Brit Awards under her belt.
EDM-loving festival-goers are in for a mixed bag of techno treats this year: Brooklyn beat-merchants LCD Soundsystem have reunited and are set to rock the crowd with their meaty synth anthems, while electronica veterans, The Chemical Brothers, are going for the hat trick this year as they bring their 'Block Rockin' Beats' for a third time to Electric Picnic. Glow sticks at the ready!
Meanwhile, fans of Mancunian rock will not be disappointed — trailblazing Eighties band New Order will present their extensive back catalogue on the main stage and everyone's favourite Gallagher brother, songwriting genius Noel (together with his High Flying Birds) will delight wellie-wearing punters with his rocking melodies.
For the last two years, King Kong Company have headlined the Salty Dog stage of Electric Picnic. But, this year, they take their bombastic bass-driven set to the main arena. Expect the usual mix of infectious dubby-electro-rock and eye-popping visuals. This will be KKC's biggest festival show in Ireland to date — hopefully they'll respond appropriately.
Hip-hopping picnickers are sure to get their kicks when legendary New York rapper, Nas, takes to the stage. His seminal debut offering, Illmatic, is considered by many to be one of the greatest rap albums of all time — he has a total of six number-one albums on the Billboard 200 chart. Respect!
Other acts gracing the main arena include relative newcomers, The 1975, whose latest album, the snappily named I like it when you sleep, for you are so beautiful yet so unaware of it, released in February, topped both the UK and the US Billboard 200 charts. Also, look out for home-grown talent Gavin James, whose Bitter Pill album launched his career on a seemingly unstoppable upward trajectory last year.
The Dubliner has enjoyed success on both sides of the Atlantic with appearances on James Corden's Late Late Show and a support slot with Ed Sheeran in his sold out Croke Park gigs.
Body & Soul
Body&Soul's fantasy landscape, described as the "pulsing heartbeat of Electric Picnic", is like a festival within a festival. As well as an eclectic mix of music — from artists such as Chicago indie-rocker Ezra Furman, and DJs from Dublin's ever-popular disco night, Mother — this fairy-lit village also incorporates art installations and music-filled cafes. Head to the 'Zen Garden', where you can take part in creative workshops, and check out the 'Immerse Spa Experience', where you can soak in the healing waters of an open-air wood-fired hot tub.
Trailer Park
The futuristic holiday park of retro caravans, towers and vehicles, this  year will feature hee-haws and asses to have a Silent Disco amongst. Another highlight of this quirky little corner of Stradbally is the Father Ted endorsed 'Rubbish Song for Europe', in which musicians Neil
Hannon and Cathy Davey complete their search for a replacement for the classic tune, 'My Lovely Horse', from RTE's cult clerical comedy.
Comedy
If you're looking for a good giggle over the weekend, the line-up for the Comedy Tent at this year's festival is pretty impressive. Stand-up comics vying for laughs include Ireland's own Dylan Moran, David O'Doherty, Tallaght man Al Porter, controversial Limerick lads, the Rubberbandits, and American funnyman Reginald D Hunter.
Trenchtown
Take to the woods of Stradbally to discover the chilled-out tropical vibes of Trenchtown. While away the day, sipping on fresh cocktails in this little oasis among the trees. Listen to some rocksteady reggae tunes, sample the tasty Caribbean cuisine or immerse yourself in some world culture by taking part in an African drum and dance workshop.
Mindfield
Give the hedonism a rest and go flex your intellectual muscle in the Mindfield section of the festival where you can experience everything from literary readings, political debate, performance poetry, science experiments, inspiring talks, news quizzes, public conversations and more.
People you're sure to meet at Electric picnic
The teens
Probably their first experience of a weekend-long music event, these rookies are most likely to make the mistake of peaking on the Friday night and spending the rest of the weekend paying for it. The female of the species favour impossibly short hotpants, crop tops and flower headbands; while the males gravitate towards wife-beaters and novelty onesies. Pace yourselves lads — it's a marathon, not a sprint.
The old-timers
You know the type — the Electric Picnic veterans who've been attending since 1930s... or whenever it was that the festival began. Sporting that unmistakeable faraway look in their eyes, easily recognisable behind those rose-tinted glasses. Usually overheard waxing lyrical about how the festival isn't what it used to be, listen out for key phrases such as 'too commercial', 'disappointing line-up' or 'back in the day'.
The ravers
These nocturnal festival-goers usually congregate in packs around the Bacardi Stage in the evening time. Although rarely spotted during daylight hours, their glow-in-the-dark face paint stands out when the sun goes down. #Reachforthelasers.
The hipsters
The hipsters can be spotted roaming the festival grounds in skinny jeans and flannel shirts. Usually opting to avoid the main stage, they prefer to hang around the marquees or in the Trailer Park area of Stradbally Hall — the more obscure the band, the better. Bushy beards a go-go.
The family
Those brave souls who, through some stroke of madness, decide to bring their children along to the picnic — look on in awe as they transport their young around the festival fields in wheelbarrows, protecting their innocent ears from tinnitus with heavy-duty earmuffs.
The celebs
Distinguished by their Hunter wellies, professionally blow-dried hair and full faces of fresh make-up, there'll be no warm, flat cans or slumming it in the Oscar Wilde campsite for these VIPs — make mine a mojito.
Festival Do and Don'ts
DO pack your swim-gear: Electric Picnic has opened a new area of Stradbally Hall: The Lake. Beat your hangover with a refreshing dip in this man-made swimming pool, which is set amongst a copse of ancient oak and ash trees. Picnic lifeguards will be on duty to watch out for everyone's safety — entrance for competent swimmers only.
DO get your grub on in style: It is a picnic after all, and there's so much tasty fare to choose from. Quality soakage is provided by the likes of Kinara Kitchen, serving up moreish Pakistani cuisine, and the Big Blue Bus — usually parked at the Bernard Shaw pub in Dublin, the high point of its simple but delicious menu has to be the epic pizzas. Other mention-worthy offerings at the festival's food stalls include the legendary ostrich burgers and heavenly falafel wraps. Yum.
DO spoil yourself: The new Pamper Street area of the Picnic was set up simply to provide joy to festival-goers. All treatments — from beard and hair sculpting to nail-art manicures — are free, though you can give a donation if you wish.
DON'T wear a playsuit: Those Portaloos are nightmarish enough without having to contort yourself out of a one-piece while trying not to contaminate yourself with a thousand nasty microbes.
DON'T bring your tipples in glass bottles: Alcohol is permitted into the festival by weekenders for personal consumption. However, glass bottles are a no-no, and there's a limit of 48 cans per person — which should be enough to tide you over for the three days!
DON'T plan on having a fireworks display:  They may look pretty, but fireworks and Chinese lanterns are not allowed. Safety first people!
DON'T leave the festival... to visit Aunty Mary who lives down the road if you're a day-tripper: there is no re-entry to and from the festival with the Sunday-only ticket. So if you decide to leave the site for any reason after your ticket has been scanned, you won't be getting back in. Sunday ticket-holders should also note that entry into the festival is from 11am onwards.