Ben Affleck and Matt Damon to finance Cillian Murphy film 'Small Things Like These' which is being filmed in New Ross
Emily Watson and Ciarán Hinds have also been cast in the film which is based on a novel by Claire Keegan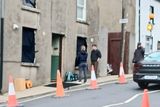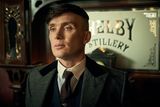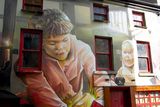 David Looby
New Ross Standard
WORLD RENOWNED actor Cillian Murphy has been in New Ross filming scenes for 'Small Things Like These', with other stars set to arrive over the coming days and weeks.
Emily Watson of hit TV programme 'Chernobyl' fame and talented Irish actor Ciarán Hinds of 'Love/Hate' fame have also been enlisted to feature in the film version of Clonegal author, Claire Keegan's book.
The film reunites Murphy with Peaky Blinders director Tim Mielants, and the script has been written by Murphy's long-time collaborator, playwright Enda Walsh.
'Small Things Like These' has received the green light for financing from Ben Affleck and Matt Damon's company Artists Equity (AE). The film has also received backing from Fís Éireann/Screen Ireland and is the first feature from Murphy and production partner Alan Moloney's Big Things Films.
"I'm honoured and thrilled to have the opportunity to bring Claire Keegan's magnificent novel to the screen," said Murphy in a statement.
"We have gathered together a phenomenal team of creatives to make this film, and found exceptional partners in AE, a studio led by Matt Damon and Ben Affleck - actors and filmmakers I have admired for many years."
Murphy was in the film's main character Bill Furlong's house on Michael Street and in an adjoining property on Wednesday, with filming ongoing till around 8 p.m., attracting a lot of local interest.
Christmas scenes are planned for the town centre early next week with filming due to last at least four weeks.
'Small Things Like These' is long-listed for the Dublin Literary Award, with the shortlist set to be announced on Tuesday, March 28.
Murphy will next be seen on the big screen in the historical drama 'Oppenheimer', which is due in cinemas on Friday, July 21.
Foster, another of Keegan's books was the basis for the Oscar-nominated Irish-language film An Cailín Ciúin (The Quiet Girl).