WATCH: 'I was really that fast?' - The hilarious moment this swimmer realised she won Olympic bronze
A Chinese swimmer has captured the hearts of Rio 2016 audiences with her shocked reaction to winning bronze at the Olympics.
Fu Yuanhui is a 20-year-old swimmer from Hangzhou in China.
She competed in the 100-metre backstroke event earlier in the week and finished third in her semi-final swim on August 7.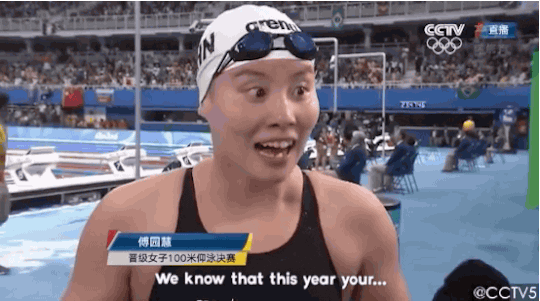 Yuanhui has become an internet sensation following comments she made after her win.
As she climbed onto the pool deck after her swim, Yuanhui was oblivious that she had just won the bronze medal, tying with third-placed Kylie Masse from Canada.
A Chinese reporter spoke with her after the semi-finals and advised her that she'd swam the race in under 59 seconds, which came as a big surprise to Yuanhui.
Before she heard the news, the swimmer didn't think she had made it to the medal board.
"I blame it on my arms being too short," she said.
Yuanhui continued: "Even though I did not win a medal …"
Interviewer: "But you got a medal. You are third."
Yuanhui: "What? Third? I did not know!"
She looked stunned for a moment, before adding: "Well, then I think that's not bad at all."
She told the reporter that she used "mystical powers" in her swim.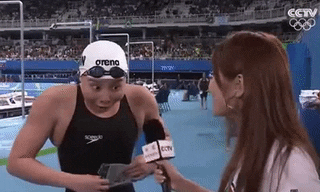 Online Editors
Follow @IndoEnts