'Phoned the vets, they told me to phone the doctor' - Irish mammy accidentally drinks dog's medicine
An Irish mammy sent her daughter a series of hilarious texts after accidentally drinking the dog's medicine.
Spare a thought for poor Helen Maxwell who tried to treat her cough with a cough bottle but accidentally reached for the dog's medicine instead.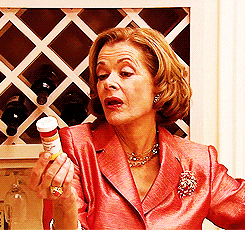 In a state of panic, the poor woman called the vets to see if they could help but they referred her to a doctor.
Even worse, when she sent her daughter Ciara panicked text messages to explain the predicament she had found herself in, her daughter couldn't take her seriously.
Her response: "I can't actually see the screen from laughing so much."
Well you would, wouldn't you?
As long as you knew that they weren't going to die.
Online Editors
Follow @IndoEnts