Barack Obama bows out as president with one final (and terrible) 'dad joke'
Barack Obama filled his presidency with plenty of mic drops and dad jokes and, with eight days to go until he leaves the White House, the US president managed to get another pun in.
On Friday, NASA's Curiosity rover - a robotic machine that's exploring Mars - tweeted a photo of how it honoured Obama's presidency by delivering his signature to the Red Planet.
"Signed, sealed, delivered. I carried @POTUS's signature to the surface of #Mars. #NASAPast8Yeats" a tweet from the official Curiosity rover account tweeted.
Naturally, Obama saw an opportunity to get in a dad joke with his response.
"This is out of this world. Thanks @NASA," he tweeted.
The US president usually reserves his puns for the annual turkey pardoning ceremony at the White House in November.
His daughters, Sasha and Melania, have gamely stood by their father as he delivered his pun-fest throughout the Thanksgiving ceremony but opted to bow out last year.
"[Sasha and Malia] just couldn't take my jokes anymore. They were fed up," he said about the girls missing out on the event.
Instead, the president's nephews Austin and Aaron Robinson stood by for what Obama called his "corny-copia of dad jokes about turkeys."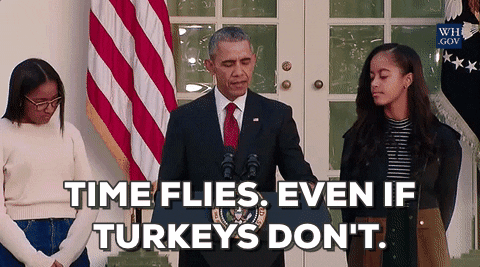 Online Editors
Follow @IndoEnts