RTE's 'Ear To The Ground' just introduced us to our new dream pet
Dreaming of a life with filled with Kunekunes.
On Wednesday night RTE aired a repeat of a December episode of Ear To The Ground.
Just as we were about to switch back over to the Olympics coverage on RTE2, something caught our eye and forced us to stay glued to the channel.
The Kunekune (pronounced: 'cooney cooney') pig.
Host Ella McSweeney was visiting the 2015 Irish Pig Society Show at Stradbally Hall, County Laois when she was introduced to Niamh Duffey from Kildare.
The nine-year-old was attending the event with her pet Kunekune pig in the hope of winning a prize.
Among the Large Blacks, Middle Whites, Tamworths - and even a Hungarian Mangalitsa called Sophie - on show at Stradbally Hall, it was the Kunekune who stole our hearts.
To our delight, we found out that Kunekunes are not normally bred for meat and their love of humans and excellent temperament makes them an ideal pet - but only on farms, paddocks or homes with plenty of acres of land.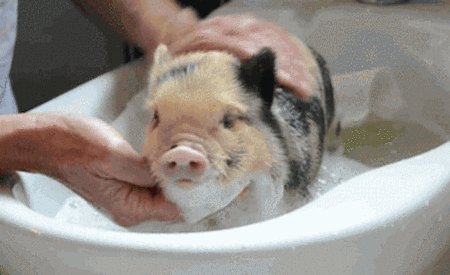 And most importantly, an owner with a realistic expectation of what it means to keep pigs.
So that probably rules most of us out but we can let our imaginations run free and daydream of a better life with a Kunekune companion by our side.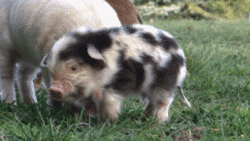 Online Editors
Follow @IndoEnts
Promoted Links