Review: 6 basic questions and answers about the Apple Watch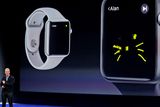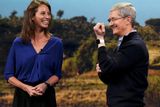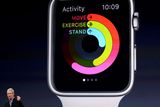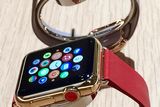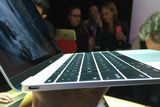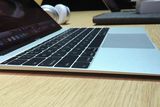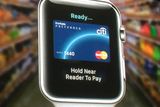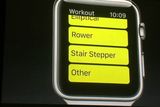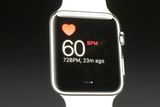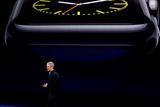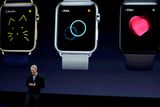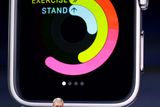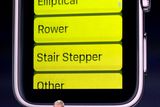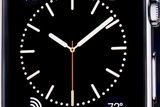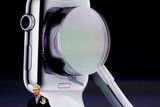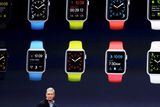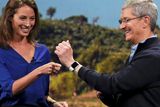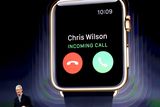 Is the Apple Watch worth buying? What will it really be used for? And is it worth holding off until a subsequent model?
Here are six basic questions and answers on Apple's latest gadget.
1. What is Apple's Watch and what are its basic features?
The Watch is Apple's new apps-based smartwatch that comes with a number of different bands and straps. It comes in two different sizes (38mm and 42mm) and three different versions (aluminium, steel and gold, priced from €400 to over €10,000).
The tech under the hood is the same for all three. There's a touchscreen, but most basic controls are handled between a 'crown' (small dial) and a button on one side.
Its basic functions allow messaging, social media notifications, health-tracking, review of photos and call-answering. It will also respond to voice commands and queries via Siri functionality (like your iPhone). There are diverse apps for it that include music (Shazam), business software (Salesforce) and others.
A new app store has been created for it and sits on your iPhone, which is what controls much of the Watch's connectivity (via Bluetooth). But it can function without being connected to an iPhone: it can store and play music wirelessly to headphones when out on a run, for example.
It needs to be recharged every day, although Apple says it has a working battery life of around 18 hours.
2. Is it really big and bulky?
The Apple Watch comes in two sizes: 38mm and 42mm. It's also quite thick, as you would imagine for a device with lots of tech under the hood.
When I first saw this device last September, I thought it might just be too big and bulky to comfortably wear. Now, having worn one and played around with it, I'm not so sure. If I want to use it for the apps that are on it, do I want it to be any smaller? Honestly, no: that might make it too difficult to operate.
In the (brief) time I had with it, the (larger, 42mm) Watch was actually fairly comfy. It surprised me as when it comes to watches, I have a personal affinity for slim, modestly sized machines. But this is not what the Watch is pitching.
That said, if you cannot have something larger than a small, petite piece on your wrist, this clearly isn't a good sartorial fit for you. It is unquestionably thicker and larger than many classic analogue watches (though not the kind of aviator models that some of my friends wear).
3. Would I buy one?
Probably, yes. Although, I'd much prefer to have Apple Pay in place first (expected in Europe later this year) there's still enough development happening with different apps and systems to make this a well supported new product.
And then there is also one other simple factor: I enjoyed playing with it. For such a relatively small device, the screen is gorgeous. The 'crown' (the small knob that helps control the watch's functions) is also very slick to use.
And I like the idea of more automation of everyday functions, such as hotel rooms or car keys. Would I buy a gold version? No. But then, I'm not into gold. (Or jewerly.) Plenty of people probably are. I'd go for the entry-level aluminium €400 model.
4. What do other critics say?
Some like it, others doubt it.
The sceptics say that it provides no compelling service or function. This, they say, is why existing smartwatches based on Google's Android Wear have sold in very modest numbers (under 1m last year). But fans of the product say that it could wean them off having to constantly take one's phone out of a pocket every time a notification buzzer goes off. They say that it saves them a lot of time.
5. Who will buy a €10,000-plus gold version? Especially when the model will become obsolete within two or three years?
A €10,000 gold 'Edition' Watch is neither my cup of tea or anywhere near my budget. But then I've never bought a 'seasonal' bag from Prada that costs €2,500. Nor have I splashed out over €5,000 for a first class plane ticket.
And yet there appears to be no shortage of sales for these ultra-luxury products.
So why can't Apple sell many thousands of them to rich, label-conscious people around the world?
6. Should I hold off for the second version?
Some people prefer to wait until a first model's teething problems have been exorcised before taking the plunge.
Apple users tend to be a little different, trusting the company to deliver a solid product the first time around. There is little doubt that the next version of the Watch, whenever it comes, will probably be a little slimmer. But that could be 18 months down the line.
Also: if you're holding off in case of a price drop, that is very unlikely to happen. Other than its Apple TV box, Apple just doesn't do budget products.
So if you're genuinely interested in a smartwatch, this is probably the best you'll get for quite some time.
Read more: