New EU directive on mobile phone chargers sidestepped by manufacturers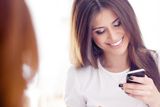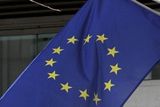 Adrian Weckler, Technology Editor
Mobile phone manufacturers are set to sidestep a new EU directive aimed at harmonising mobile phone chargers.
The directive, which was passed by the European Parliament to give people relief from drawers full of separate chargers, will allow phone makers to continue supplying different connector cables with their phones.
The connector loophole means that iPhone and Android users will continue to have separate cables when charging their smartphones.
Smartphone and tablet chargers typically come in two parts: one part that plugs into the wall and a separate cable that connects the charger to the phone. While the EU directive applies to the plug part, it doesn't apply to the connector cable.
Smartphone manufacturers are confident that it's business as usual.
"I think some people make the wrong assumption that this means we have to have the same connectors," said Paul Meller, communications director for Digital Europe, which represents Apple, Samsung and other smartphone manufacturers.
"But this is not what the lawmakers are talking about at all. When we talk about harmonisation of the charger, we are only talking about the bit that goes into the wall. I'm not sure that people are quite understanding that fully. We have no problem with harmonisation of chargers."
Meller said that it was a good thing that manufacturers didn't have to have the same connectors.
"This is also about innovation," he said. "If you look at the newest connector for the iPhone 5, it allows you to do things that the old one couldn't."
Meller said that he was not concerned that the directive might include a provision on common connectors before passed into law in two years' time.
"We see no evidence of that, no," he said.
According to the European Parliament, the directive lays down harmonised rules for placing radio equipment, including cellular telephones, car-door openers and modems, on the market.
The rules aim to keep pace with the growing number and variety of radio equipment devices and ensure that they do not interfere with each other while respecting essential health and safety requirements.