Netflix's password-sharing crackdown may block accounts used outside the home for a month
The limit could mean that someone who is in hospital, or who is regularly minding another person's children, or who is away for more than a month, may have to pay for a second account.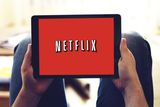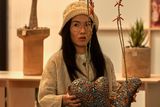 Netflix is warning customers that they may be cut off if they're away from home for more than a month.
The move, which is part of the streaming giant's crackdown on password-sharing, could affect people in hospital, working on short contracts abroad or kids being minded in another home.
Earlier this week, Netflix emailed its Irish customers to warn that that accounts may not be used by other households. The company is putting in place a €4.99-per-month option for those who share an account to pay for it.
And although travelling and second homes are allowed for members of a household, Netflix is advising that usage outside the primary home for over a month could trigger a block as it tries to stop extended families and friends all using the same single account.
"If you are unable to use your mobile device to connect to the same internet as the TV you used to set your Netflix Household for more than one month, you may be blocked from watching Netflix," a Netflix customer agent told the Irish Independent.
Asked whether that would mean someone staying away from their primary home's internet for a month could not continue to use the service, the representative said that was the case.
"That's right," the agent said, before suggesting that one way of solving the issue would be to drive or fly home once a month to check in to your home wifi.
This appears to place the strictest possible interpretation on Netflix's official position on the matter.
"From the main place you watch Netflix, connect to the internet and open the Netflix app on your mobile device(s) once a month," its website says about using the service outside the home. "Then take the same steps when you arrive at your second location to continue watching Netflix without interruption."
Otherwise, details of how exactly the new rules will be enforced have been vague as to how it will calculate that a device somewhere else is not part of the same 'household'.
The streaming giant's advice to the Irish Independent, via its helpline, is that it will assume you're not legitimately the original household user if you're using it outside the home for more one month at a time.
In other words, if you travel away from home for over a month, or relocate somewhere for some of the summer, it will assume you're not really travelling or that you don't really own a second home. It will assume that it's a second, separate household that's using your account. It will then block you or ask you to pay twice.
The world's biggest streaming company estimates that up to a third of users share their passwords with extended family or friends in other households, which is against its rules.
The biggest services have mostly turned a blind eye to sharing passwords on accounts up to now, as the sector grew quickly. However, the main platforms are now seeing new subscription growth slow considerably, with Netflix itself seeing flat figures for the first time last year.
The main streaming services have been raising their monthly subscription prices sharply over the last two years. Netflix's 4K family option now coasts €21. It recently introduced a new ad-supported tier to its service at a reduced price, although this is yet to roll out in Ireland.