Kerry-based 3D printing firm Wazp hopes 'on-demand' system can help it bypass supply crunch
The firm's Tralee plant manufactures up to 25 different 'on demand' products a day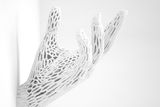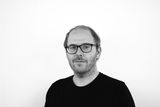 A Kerry-based 3D printing firm is making a grab for the market in prescription eyewear, custom-made insoles, home decorations and even consumer electronics.
Wazp says its 'on-demand' ordering system and state-of-the-art new factory in Tralee can help bypass a supply crunch facing traditional manufacturers – and cut down on waste.
"There was an established, ingrained thinking that products should be mass manufactured, shipped across the world, held on the dock and [that companies should] sell as much stock as possible," said Shane Hassett, Wazp co-founder and chief operations officer.
"Covid-19 and different supply chain issues – the trade relationship between China and the United States, the issue with the Suez Canal – it really cemented in people's minds that they needed an alternative supply chain, something that was closer to home, something that was more agile, and something that was more reliable in times of uncertainty.
"We're not sending huge truckloads of products any place. We're sending individual orders to people's homes."
The Tralee plant manufactures up to 25 different 'on demand' products a day, with orders coming in via retailers' websites and often shipping within 48 hours.
Up to 50 more products are 'batch' produced on a monthly or quarterly basis, with a longer lead time.
Bank of Ireland's latest economic pulse survey shows that a third of firms were struggling with material and equipment shortages in January, while a separate survey from consultants Grant Thornton shows 63pc of firms expect to put up their prices this year on the back of rising costs.
The majority of Wazp-manufactured products are made from a type of plastic known as nylon polyamide, which isn't facing a major supply crunch.
"In the last couple days, I've started to see a little bit, from one or two of our materials suppliers, that there have been delays in the supply of materials due to the ongoing supply issues globally," Mr Hassett said.
"But generally that risk to our own supply chain is mitigated by the fact a lot of our suppliers are based in Europe."
But demand has been growing for bespoke consumer goods, such as prescription glasses, as opticians and sportswear outlets increasingly use scanning technology to kit customers out in store.
Mr Hassett and his business partner Mariana Kobal have managed to win contracts with a range of big-name brands including Ikea, Next, Specsavers and Puma.
Last year, the firm expanded with the creation of 20 jobs and a €2m investment in a new factory in Tralee, where most of the product design, sales and printing is done.
The company is looking to build on its network of 'partner' factories in Europe and North America so it can manufacture and ship products where their customers are.
Mr Hassett is weighing a new private fundraising round, but is first hoping to tap the European Innovation Council for a grant or equity stake in the business.
"We have a figure in mind that would help us get to a very substantial level throughout Europe and even start looking into North America as well," he said.