Cutting-edge Irish digital tech outperforms the market in 2022
Irish digital tech firms are forecasting high-single-digit growth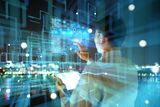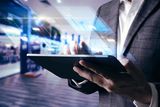 Over the past number of years, Ireland has become a global digital technology hub – and pioneering Irish innovators have played a pivotal and transformative role in the sector.
Global leaders are increasingly turning to Irish-owned enterprises for solutions, as their innovative offerings, exceptional talent, and cutting-edge services are trusted around the world.
As a result of this, we have seen the development of a pipeline of innovative, talented, and disruptive Irish-owned digital technology companies.
Many firms took the opportunity to double-down on R&D during the pandemic
The impressive results from Enterprise Ireland-backed companies in the digital technology sector underline this. Exports increased by 23pc last year, to reach €2.57bn in 2022.
While inflation contributed somewhat to the uptick, the sharp increase in export value undoubtedly reflects a strong performance by agile Irish digital tech firms.
For example, as the world emerged from the final pandemic related restrictions, travel tech rebounded strongly, with Irish businesses such as CarTrawler, Datalex and Inflight Audio among those who benefitted.
While companies in every industry are undergoing digital transformation, Enterprise Ireland's digital tech client companies are digital by birth. Many drive digital transformation in other businesses, while others provide specialist technology into other digital industries.
Irish companies deliver game-changing technologies in the realms of artificial intelligence (AI) and the internet of things (IoT), which can involve sensors which produce data that can be analysed to enhance performance. In smart cities, for example, sensors monitor traffic, public transport use, air quality, and much more.
Cybersecurity is also a strongarea for us. Enterprise Ireland has about 80 client companies in our cybersecurity portfolio, including well-known names such as Tines and Integrity360.
The cybersecurity sector saw soaring demand during the pandemic, as organisations sought to beef up their security in the era of remote and hybrid working. Equally, the growth of sectors such as digital health has been accelerated by the pandemic.
A primary reason why our digital sector is so vibrant today is the support offered by the State, coupled with the resilience and agility of Irish entrepreneurs and their teams in finding new opportunities or their willingness to pivot if needed.
Furthermore, many companies took the opportunity to double-down on R&D during the pandemic. This spend is vital in digital technology, as Irish companies seek to show they can deploy leading-edge solutions to global markets.
Digital tech companies undoubtedly face some challenges, including a downturn in available VC funding, inflation and the ongoing skills shortage.
We are, however, seeing considerably reduced staff churn among smaller companies. The expectation is that more SMEs will start taking on staff who have in recent times left multinationals.
Despite the challenging environment, our digital tech clients are forecasting high-single-digit growth for 2023, with some sectors expecting double-digit growth.
Given their resilience and flair for innovation, we can be optimistic for 2023.
David Byrne is manager of digital technologies at Enterprise Ireland