Ask Adrian: Finding a laptop bargain and switching from android to iPad
Our technology editor answers your trickiest tech questions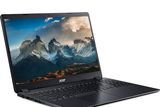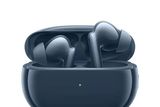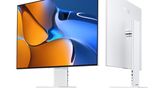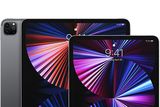 Question I was hoping to get a new laptop in the Black Friday sales for about €400 or close to that. I saw a HP 14-dv0607na 14-inch laptop for €399 in Currys. Can I ask whether you'd recommend it? If not, what would you recommend? — Sharon O'Connor
Answer I wouldn't recommend it. It's nicely designed but is simply too weak and could freeze or 'buffer' on you, mainly because of its lack of engine power.
Here's a basic rule of thumb for laptops: the minimum 'memory' you need is 8GB (of Ram) to comfortably deal with everyday things you'll want to do. The one you mention above has just 4GB of Ram. It also has a relatively weak processor, in an Intel Pentium Gold. (If you're getting a laptop with an Intel chip, it should be at least a 'Core' model, i3 or i5. Failing that, a 'Ryzen' 3 or 5 chip is also okay.)
To be fair, there are practically no decent laptops with the specification I mention above that you can buy for under €500. In fact, at the time of writing, I could only find a single reasonably equipped model in this price range: Acer's 15-inch Aspire 3 (€469 from Currys). This is unfortunate but, with so many retailers offering 'bargains' of laptops that cost €299 or so, you need to know what they can and can't do.
Let me be very clear, here — laptops with 4GB of Ram or with weaker processors of the type in the laptop you quote above will work: they'll do basics for you. But you may notice they're a little slow or laggy. Web pages might take longer to open. It might take a while to boot up. And so on. And at the speed that everyday online applications are developing, it may seem cripplingly slow in a year or two.
So while I appreciate that money doesn't grow on trees, I would advise spending an extra €100 or so for a laptop that has that crucial minimum of 8GB of Ram and a somewhat decent chip.
Recommendation: Acer Aspire 3 (€469 from Currys)
Question I've always been an Android user and have a Samsung S21 phone. Recently my Samsung Tab S7 got smashed so I'm thinking of getting the iPad Pro. Is it possible to continue my Android subscriptions, like Sky Go and Press Reader, that I have been using on my Samsung devices? Can you get Google Chrome on the iPad? Also, I have some stuff on a USB key and a Micro SD card that I'll want to access from the iPad. Is there a way to do this? — Michael Cunnane
Answer Yes to all three. Mainstream subscriptions and apps such as the ones you mention are largely the same on iPads and Android devices such as Samsung phones and tablets.
This includes the Google Chrome app; once you log into it on the iPad with your Google account details, it will have all your preferences from your use of it on other devices, if that's what you want.
On accessing files or photos or content from a USB key or a Micro SD memory card, the iPad Pro has a USB-C port, which is the format that all new USB keys now use. So just plug the USB-C drive in and then go to the 'Files' app on the iPad Pro to access whatever is on the USB key. (The 'Files' app is in among the collection of apps you can see on the bottom of your iPad screen; if you can't see it, just swipe down on the iPad screen and it will show you a search box into which you can type 'files' to call the app up.)
If you have an older type of USB key — the traditional one with the rectangular connection bit that most people have used for the last decade — you'll need an adaptor called 'USB-A to USB-C'.
These cost from about €6 online from any electronics store. If you want a USB-C adaptor that also includes SD memory cards and Micro SD memory cards, you'll find them from about €20 on sites such as Amazon.
Email your questions to ­aweckler@independent.ie
Tech two reviews
Huawei MateView €599 from retailers
If you want a PC monitor that doubles as an excellent streaming screen, Huawei's recently launched 28-inch MateView is hard to beat for the money. The 4K display has superb optics as well as two USB-C ports, two USB-A ports, one HDMI port, one Mini DisplayPort and one 3.5mm audio jack.
Oppo Enco X buds €169 from retailers
Dust-proof, water-resistant and with the ability to be charged wirelessly (through most common wireless chargers), Oppo's new Enco X earbuds are pretty decent. They give 25 hours' playback on a single charge and have noise-cancelling technology thrown in too, although that's much more limited than on overhead headphones.