Skillnet aims to connect small firms with larger corporations
Just over 100 SMEs signed up during the pilot with seven Irish-based corporates, including IBM and Glanbia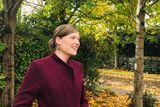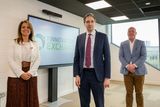 Irish software startup Tigim is teaching firms how to speak plain English to help win more customers and foreign talent.
The service Tigim offers is part advertising, part business coaching, with a little bit of human resources and diversity training thrown in.
"We work with sectors that use complex language – scientific, nutrition, things like that," said founder and chief executive Niamh Kelly.
"If it's nutrition, if it's pharma, if it's science-based things, they're really important for people, but people can't always understand what's going on, so it stops them from engaging with that company."
A science graduate and teacher of academic English for international university students, Ms Kelly saw first-hand how language can exclude people.
"If you're going to use language that is written or is specifically for a native or fluent audience, you're creating barriers to opportunity for people.
"That opportunity could be them applying for a role in your company, it could be buying your product, buying your service, and they're not understanding what you're offering, so that's hurting business performance."
Tigim's software analyses the language a firm uses on its website, in its employment contracts, or on press releases, categorises it, and then uses AI to refine and simplify it.
It can also scan for words to avoid and suggest culturally appropriate terms based on a firm's location and customer base.
"Some audiences might respond well to something that is very direct and very assertive and other audiences may not," Ms Kelly said.
Thanks to a pilot 'Innovation Exchange' launched by the State's business support agency Skillnet, and the Dublin Business Innovation Centre (BIC) last year, Tigim has recently signed a trial agreement with dairy and sports nutrition giant Glanbia.
Dublin BIC and Skillnet launched a full-scale Innovation Exchange this week, part-funded by €5m from the Department of Education, to help link up 1,000 Irish SMEs with larger corporates over the next four years.
Just over 100 SMEs signed up during the pilot, with seven Irish-based corporates, including IBM and Glanbia, currently on board.
Skillnet chief executive Paul Healy said the scheme is needed because small Irish firms face "challenges" reaching customers in the corporate sector.
"We've been really successful at attracting FDI to Ireland. But how might our own home-grown firms benefit from the presence of multinationals here?"
Government funding can be matched by private sector money, Mr Healy said, to help train small firms on tender writing, organisational strategy or financial literacy.
During the pilot phase, Skillnet and Dublin BIC hosted webinars for corporates to set out their business needs, giving smaller firms the opportunity to step in to offer their services.
"Any business that feels they have something to offer, or that is innovative, or that is ambitious, we want to hear from them," Mr Healy said.
"It's sending such a positive message to SMEs: 'We believe in you, in your ability to drive innovation.'"