Enterprise Ireland summit keeps moving things forward to innovation and growth
Companies supported by EI employ over 218,000 people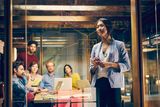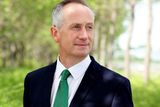 Irish enterprise has in recent years enjoyed extraordinary growth and demonstrated impressive resilience and ambition.
Enterprise Ireland is proud to have played a role in this important story.
Supporting Irish-owned companies to achieve greater scale and expand their global footprint is a priority for our organisation. We are delighted to have been on this journey with Irish entrepreneurs since 1998.
Companies supported by Enterprise Ireland are economic cornerstones in communities the length and breadth of the country. They employ over 218,000 people – 68pc of those jobs are based outside Dublin, which is vital for regional development – and they spent €31bn in the local economy in 2021.
Our indigenous business sector has never been stronger – from startups to scaling companies, and global multinationals too. This week, we recognise that success, as we celebrate the journey of Irish enterprise has been on – and look to the next horizon of innovation and sustainable growth.
Over the coming days, representatives from companies we support, the Enterprise Ireland team, and stakeholders that support the Irish enterprise ecosystem will meet to discuss the progress of Irish enterprise and its future impact for the benefit of the people of Ireland. This week we bring together several forums we would typically host throughout the year, including our annual Start-Up Showcase and the first Enterprise Ireland Summit.
On Monday and Tuesday, we will host a 'Meet the Markets' event at our Dublin office, where client companies will have the chance to meet with staff from our 39 overseas offices to discuss further potential international opportunities. We know this partnership between our expert team and Irish business leaders is critical to building new export opportunities and breaking into new international markets.
On Tuesday, we host our annual Startup Showcase, bringing together members of Ireland's startup ecosystem, including investors. We will put a spotlight on the exciting early-stage companies we invested in last year.
From Wednesday to Friday, we'll host the first Enterprise Ireland Summit, beginning with a Wednesday morning conference at the RDS where attendees will hear from a variety of national and international speakers, including Leo Clancy, CEO of Enterprise Ireland, and Prof Philip Lane of the ECB executive board.
As well as discussing the journey of Irish enterprise to date – attendees will be able to hear from Enterprise Ireland's founding CEO Dan Flinter – there will be a huge focus on sustainability, scaling, and innovation. We'll hear how Enterprise Ireland is supporting the innovations of new disruptive companies.
Enterprise Ireland was established in 1998, and our team is proud to have been on that 25-year journey with Irish enterprise. We are excited about the opportunities the next 25 years will bring, and believe Irish enterprise has the sustainable solutions needed to solve global challenges.
We look forward to playing our part in helping companies on the next stage of their export-led journey, achieving their global ambition and ensuring that high-quality jobs continue to be created across the country.
Jenny Melia is Executive Director at Enterprise Ireland