'The wrong types of houses in the right locations' – €800m Help-to-Buy scheme driving urban sprawl from Dublin
40,000 claims made under scheme as buyers look beyond capital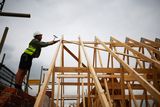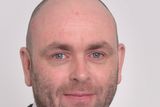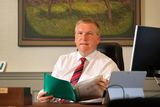 Hundreds of millions of euros in tax relief given to first-time buyers is helping to drive Dublin's urban sprawl deeper into neighbouring counties.
Tens of thousands of first-time buyers have already received €786m in tax relief under the government's Help-to-Buy scheme, with another €13m in pending claims in the system.
A total of almost 40,000 claims have been made.
Soaring home prices have pushed many buyers out of areas where they might have hoped to settle down.
A supply constraint has played a key part in pushing prices higher.
One housing expert said that a large number of apartments are being built in Dublin when people actually want houses so they can remain in their localities and raise families there.
In the Celtic Tiger years, rampant property prices prompted many home hunters to settle in counties neighbouring Dublin, with the tentacles of the capital's commuter belt stretching far beyond its borders.
This time around, we're building all the wrong types of housing in the right locations
The Help-to-Buy scheme was introduced in 2016. It originally allowed eligible applicants to claw back income tax and deposit interest retention tax over the previous four years, capped at €20,000. It was limited to 5pc of the purchase value, up to a maximum home value of €400,000.
The scheme was altered in 2020 to become the Enhanced Help-to-Buy Scheme. That set the eligible home price limit at €500,000.
Applicants can claim the lesser of €30,000, 10pc of the purchase price of a new-build property, or 10pc of the approved valuation of a self-build property.
The current scheme expires at the end of 2024.
Figures from Finance Minister Michael McGrath this week show that since 2020 to the end of last month, there have been 2,800 claims for enhanced relief under the help-to-buy scheme for properties in Dublin, but 2,570 in Co Kildare and 1,850 in Co Meath.
In Cork, the figure is 2,560, while it's 910 in Galway.
Dr Lorcan Sirr, a senior lecturer and housing policy analyst at Technological University Dublin, said that while the help-to-buy scheme is not in itself the root cause of encouraging continuing urban sprawl, it is playing a role in the continuing problem.
"It's not the cause of the problem, but it's definitely not going to solve the problem either," he said.
"Back in the Celtic Tiger years, we were building all the right types of houses in the wrong locations," added Dr Sirr, pointing out how the Dublin commuter belt sprawl accelerated during the period.
"This time around, we're building all the wrong types of housing in the right locations," he said. "Small one and two-bed apartments for rent are not what the vast majority of the population needs or wants and they're voting with their feet."
Dr Sirr said the latest figures, coupled with existing data, show how Dublin is continuing to spill out into neighbouring counties.
He said that between 2017 and last year, the number of first-time buyer transactions for new homes in Dublin slumped 71pc.
In Kildare, it jumped 273pc and in the mid-east, including Louth, it rose 212pc.