From Everest to space travel: The cost and sacrifices to make those extraordinary dreams come true
It will cost you $450,000 and upwards to take a step towards the final frontier with Virgin Galactic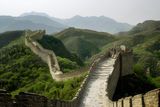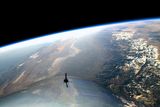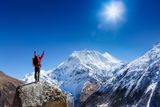 Cork explorer and adventurer Pat Falvey has climbed Mount Everest four times – and reached the summit twice. He is well attuned to the risks of climbing Everest. "One of the days I climbed to the summit of Everest, there were three on the summit," said Falvey.
"The other day – in 2004 – there was 15 on the summit. That was dangerous. Out of those 15, four died to fulfil their iconic dream."
The allure of Mount Everest has drawn many people to attempt to climb to its peak, despite the risks. For many people, Everest is the ultimate dream. So how much could the dream of Everest – as well as other big aspirations – cost you, both financially and otherwise?
1 Climb to the top of the world
It could cost more than €100,000 to climb to the summit of Mount Everest, depending largely on how experienced you are. The less experience you have, the more guided support you will need – and the more expensive the trip. You can hire a Nepalese guide (known as a Sherpa) or a Western guide to bring you to the summit. Western guides are typically more expensive. Other things which influence price include the side of the mountain that you climb and whether you use a Western or Nepalese company.
"The average price of climbing Everest for an inexperienced person is between $65,000 and $100,000 (€59,000-€91,000)," said Falvey. "The cost could be as low as $35,000 for an experienced person."
As more than 300 people have died trying to reach the summit of Everest over the last century, the climb could cost you your life or lead to serious injuries."Lately a lot of inexperienced people have died," said Falvey. "The problem is that lots of people are climbing Everest today without the experience they need."
The right training is crucial if you're considering climbing Everest. The summit of Everest is in the 'death zone' – a term used to describe altitudes above a certain point (typically about 8,000 metres) where there is not enough oxygen to sustain human life.
"For anyone going into the 'death zone', they owe it to themselves and their family to ensure they are trained in the techniques and psychology of climbing a mountain such as Everest," said Falvey. "You'd need training on having the right gear and the right fixed rope techniques."
Climbing a high-altitude mountain – such as Mount Kilimanjaro in Tanzania or Aconcagua in Argentina — as part of your preparation for Mount Everest would also be wise, according to Falvey.
Be sure too to have the backing of your family. "Don't ignore the concerns of your family," said Falvey.
Spring (typically April and May) and early autumn are the seasons that most people climb Mount Everest.
Falvey is one of a number of individuals who coach and mentor people to climb Mount Everest. "A mentor or coach will talk you through the costs [of climbing Everest], your ability to do it, the training required and so on," he said.
Cost is clearly a huge obstacle for many of those who dream to climb Everest. Sponsorship can be difficult to get. "Sponsors find it very hard to sponsor a dangerous sport that could be fatal or where the individual could get injured," said Falvey. "The best way to get the money is to try and get financial resources from your own means first and then try to get sponsors."
Failing that, you could consider the cheaper trip to Everest base camp.
"Getting to the summit of Everest isn't the be all and end all," said Falvey.
"You could still see Everest base camp as an objective – the Himalayas are beautiful. You could get to base camp for €4,500. There's lots of other goals that are as exciting as the summit of Everest – but not as costly."
Falvey's tour company Pat Falvey Adventure Travel (patfalvey.com) offers trips to Everest base camp starting from €3,950 including the cost of return flights (from Ireland to Nepal), airport pick-ups and accommodation. Trailfinders is offering a 14-night tour to Everest base camp through G Adventures this October which costs €2,649 per person (based on two people sharing) and includes international flights and accommodation. You should budget between $360 to $470 for meals on top of that price, advised Trailfinders.
2 Space travel
The advent of commercial space flights has opened up the possibility of space travel for ordinary people – as long as you have hundreds of thousands of euro behind you.
The cost of flying with Virgin Galactic, one of the companies set to offer commercial space flights later this year, starts from $450,000 (€404,100). Other spaceflight companies are Blue Origin and Space X. Space X launched the first all-civilian crew into space last September.
No Irish people have been to space yet – though a number of talented individuals are vying to be the first Irish there.
"There's more chance the first Irish person in space will do so through the commercial flight route [than the classic national or State route]," said Aidan Cowley, an Irish man who works as a science advisor with the European Space Agency (ESA).
Historically, it has been difficult for Irish people to become astronauts. Astronauts have traditionally been selected by the nations funding space exploration – and those nations are more likely to select their own citizens.
"Historically, Ireland was not in a position to propose an astronaut to go into space as financially it's a very expensive process," said Cowley.
"In the future, astronauts may not go to space by the classic national or State route though – they may go by way of commercial space flights."
Stationed in the European Astronaut Centre (EAC) in Cologne, where he is a spaceship coordinator, Cowley has a unique insight into the skills which astronauts need. He works with researchers across Europe and the world on how to prepare for future manned space exploration missions.
"To become an astronaut, you need to be at the peak of your physical health and academically on top of your game," said Cowley.
"You need to be resourceful and to be able to think fast and think well in a crisis situation. You must be able to work well as part of a team."
You don't need to have huge financial resources behind you to become a professional astronaut – though it can help. "Space agencies pay for your [space] flights and training," said Cowley. "A bigger barrier [than finances] is the entry level requirements [to becoming an astronaut with a space agency] – you'd need a minimum masters-level qualification and multiple years' experience, such as experience living and working in a remote location or experience as a pilot."
You could earn up to around €100,000 a year as a European astronaut. Astronauts in the ESA earn between €4,654.95 a month or €55,860 a year (after internal tax, social security and pension deductions) and €8,381.57 a month or €100,579 a year, largely depending on their grade and where they're based.
"Astronauts possibly could make more money in the private sector but they're in this for the love of space exploration and to push the boundaries of science," said Cowley.
Don't underestimate the risks of travelling to space.
"There's health risks from being in space for long-durations – including loss of muscle mass," said Cowley. "Space is a very inhospitable place – something can go catastrophically wrong very quickly. There may be a no-win situation which you can't be rescued from."
3 The Great Wall of China
It could take between six months and a year to walk the entire Great Wall of China, according to Tom Hall, a vice president with the travel guide publisher Lonely Planet.
However, it's not really possible to walk the entire wall, added Hall.
"Many sections of the Great Wall are not maintained, there are some where walking is forbidden, and there is not a continuous waymarked route that's openly accessible," said Hall.
"While most of us will have in our head the sturdy brick walls and towers of some of the heavily restored sections closest to Beijing, much of the surviving wall is in a worse condition, used over the centuries for building materials and showing signs of the ravages of time. In other places, the wall was never much more than earthworks."
Should you set out to hike a large section of the wall over a few months, a budget of around €30 a day should be sufficient to cover your on-the-ground costs, said Hall. You should bring a combination of cash (Chinese Renminbi) and cards for such a trip.
For those more interested in a short trip, Trailfinders offers an eight-night tour of the Great Wall (which includes six days along various sections of it) in April 2023 for €1,679 (via Exodus Travels), though this price does not include international flights. The cost of flights to China in 2023 is currently hard to estimate as the country is largely closed to international tourism for the foreseeable future, according to Jonathan Bridge of Trailfinders.
Be physically fit if planning to walk a long section of the wall. "Even on the restored sections of the wall, walkers will encounter steep steps and gradients, so be physically fit for the equivalent of mountain trekking," said Hall.
Be prepared too for extreme heat and cold, depending on the time of the year you're walking.
Know what your accommodation options are, particularly if walking along remoter sections of the wall. "Wild camping is not allowed on restored sections of the wall, so you'd be looking at arranging accommodation near the wall – which would be far easier in some places than others," said Hall. "On wilder unmanaged sections, wild camping may be possible – but seek local advice if considering this."
Know the dangers ahead. "The going can get tough when walking on wilder sections as there are steep drop-offs," said Hall. "Also there are some sections of the wall that are not accessible as they pass through a military zone."