Digital DIY Part One: Getting to grips with Facebook
Facebook: A Late Adopters' Guide Of all the digital services out there, Facebook is probably the one used most in Ireland, with older people now its fastest-growing user base here, writes Adrian Weckler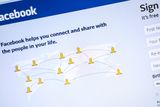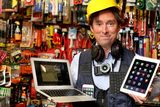 Facebook is now used as a phone book, text message service, email account and even a free telephone utility. What's more, older people are now its fastest-growing user base in Ireland. So if you're over a certain age, it's a sure thing that some of your friends - and most of your younger family members - are using Facebook to keep in touch with photos and messages.
But where do you start? And what basic tips do you need to keep it manageable?
If you've avoided it so far, don't worry - you're among a third of Irish adults to do so. Here is a basic guide on how to get started and some tricks to give you a headstart over other beginners.
IN THE BEGINNING…
1 How to create a Facebook account
Starting on Facebook is very straightforward. If you're using a PC or laptop, go to Facebook.com where you'll see the sign-up details on the main page. This comprises your name, email or phone number, birthday and a password you'll keep. On a phone or tablet, the easiest way is to download the free Facebook app from the phone's app store, although you can follow the same process as the PC method through the phone's own web browser (such as Safari on an iPhone). And that's it - you're now signed up to Facebook.
2 How to Find Friends and family
When you first sign up, Facebook helps you to find people you probably already know. It does this by using your email address to look for other Facebook users who have interacted with you over email (using their email address to identify them). If you use email even occasionally, this step should immediately yield several people you might want to connect with. If it doesn't, you can perform a search for people by simply typing in the name of someone in the search box at the top of the Facebook page (or phone app).
Once you've identified someone you want to connect with, click or tap the little button that says 'add friend'. This will send them a 'friend request' and if they accept it, you will start to see the the updates or photos they post in your Facebook 'feed' (which is the equivalent to your own Facebook home page).
If they don't accept your friend request, you can still look up some of their basic details and posted photos unless they have applied strict privacy controls to their account.
3 How to Post a photo
Posting a photo on Facebook is fairly straightforward, but you must have the photo already on your computer, phone or tablet. At the top of the Facebook page click 'add photos/video' (on a phone it's just a 'photo' button). It will then open up your PC's photo folder or phone's photo storage area. On a PC, just double-click the photo you want to post or, on a phone, tap it and press 'done'. Facebook then asks whether you want to add any text and then posts it to your timeline feed. All your Facebook friends can now see it, as well as other Facebook users (unless you apply strict privacy settings).
4 The Absolute basics about privacy
Many people like having their Facebook profile generally visible, as it allows old friends to come across them and reconnect. But this isn't for everyone and some prefer to have their Facebook account visible only to close family or friends. If this is you, you need to apply strict privacy rules. But don't worry, it's fairly easy to do. In 'settings' (it's under the little upside-down triangle at the top right of the Facebook page if you're using a PC or behind the 'more' button on the bottom right corner of a phone's Facebook app), choose 'privacy'. You can then change your audience from 'public' to 'friends'. There are further advanced options (such as allocating some friends as 'close friends' or 'family'), but that's the basic method.
5 How to send someone on Facebook a private message
One of the advantages to being 'friends' with someone is that you can send them private messages, not unlike emails. On a computer, click the speech bubble icon at the top of the page and then 'send a new message'. This will open a pop-up box and you can enter the name of the person you want to message. On a phone it's a little more complicated: Facebook now asks you to download a separate free app ('Facebook Messenger') to use this messaging facility.
10 Golden tips and tricks that help any beginner master Facebook
1 How to use Facebook to find far-flung people or new acquaintances
Looking for someone but don't know where they are? Perhaps you may have met someone at a party or at a work event but can't remember their name now? Facebook has a way to let you search for people using tangential details. The search box at the top of the page (or phone screen) is designed to respond to certain types of search queries. For example, type in: 'friends of my friends who live in Cork' or 'friends of my friends who work in Dun Laoghaire'. You'll get a list of people meeting that criteria. You can also cast the net wider, with a query such as: 'men from Dublin, Ireland who work at [insert company or institution]'.
2 How to make sure photos you put up aren't seen by everyone
One of the things that puts people off using social media is the idea that everything is public and that a photo can be seen by anyone. In practice, it's fairly straightforward to limit certain photos or posts to certain Facebook friends. One way is to organise them into 'close friends', 'acquaintances' and 'restricted'. You'll find this setting option halfway down the left side of the screen on a PC and under 'feeds' (in 'more') at the bottom right corner of a phone. Basically, 'close friends' have far more viewing rights to your posts and content than 'acquaintances' or 'restricted'.
3 How to get rid of an unflattering photo that someone else posted of you on their Facebook account
This happens all the time. But while you can't have the actual photo removed from the other person's Facebook page (unless it falls foul of Facebook's strict harassment, bullying or other behavioural rules), you can make sure none of your own friends are alerted to it. You do this by 'removing your tag' from the photo. Basically, the other person 'tagged' you by linking their photo with your Facebook account name. But Facebook gives you, the tagged person, ultimate control over whether the tag is allowed to be attached.
The way to knock out a photo 'tag' is to do the following. On a PC, select the picture and under the 'options' menu on the picture, choose 'remove tag'. (On a phone, do the same thing except tapping the top right of the screen instead.) If this is a regular thing that happens, you can tweak your account so that anything you're tagged in has to be ticked okay by you first before the tag is published. Go into the 'timeline and tagging' menu in 'settings' and flick the switch on the option that says 'review posts friends tag you in before they appear'.
Alas, no matter how unflattering or objectionable you feel photos of you are, you can't 'remove' someone else's Facebook photo via any controls or buttons. The best you can do is 'report' the photo (under 'options', tap 'report photo') and then select 'I'm in this photo and I don't like it'. But unless the photo breaks any strict Facebook abuse rules (and most of them don't) all that will happen is that Facebook suggests you send a message to the person asking them to remove the photo.
4 How to Download photos from Facebook
You can download any photo you see posted by your friends. Just click or tap 'options' on the photo and then choose 'download' (on a PC) or 'save photo' (on a phone).
5 How to stop people seeing you're online at any given time
Facebook's 'chat' feature has a byproduct of telling friends you're active on the service at any given moment. If this is too much information to give out, just go into the chat settings (bottom of page on PC, top right on an phone) and click or tap 'turn off chat'.
6 How to discover hidden messages to you on Facebook
Facebook sometimes redirects unsolicited messages to you into a sort of spam folder. To check whether there are any valid messages in there, click the message speech bubble symbol at the top of the screen and then click 'other'.
7 How to Check everything facebook 'has' on you
Facebook lets you download every photo, update, message and 'like' you ever executed. Just go into the 'general' tab of 'settings' and click 'download a copy of your Facebook settings'.
8 How to Control the ads you see
Once you get started, you'll notice that Facebook's ads follow a common theme. And it's based on your activity on Facebook. So if you post about babies or click 'like' on friends' baby photos, you'll see ads for baby things. Unfortunately, there is no way to eliminate ads altogether from Facebook. But it does give you some control over the ads you see. You can click or tap the top corner of an ad and you'll see a menu with: 'I don't want to see this' and 'See fewer posts like this'.
9 One Simple way to avoid getting hacked
Aside from having a sensible password that's hard to guess, Facebook also offers an extra security feature that stops your account being accessed from computers, phones or tablets that you haven't used. Under 'security settings', there's an option called 'login approval' that's worth ticking. If you activate it, your phone will get sent a security code any time your Facebook account is accessed from a computer or phone that you haven't used before. Presuming it's you, just enter the security code Facebook sends you and you'll have no problem. But it will make it much harder for a hacker or mischievous person to get in.
10 How to Check that no-one else has accessed your account up to now
Are you worried that someone else might be logged in to your account or may have accessed it without your permission? Maybe an ex-partner or a work colleague? You can check in the settings. There's a section in 'security settings' called 'where you're logged in'. If you click it, it opens up into a list showing all of the phones, tablets or computers that are logged in to your Facebook account or have done in the recent past. Hopefully, you'll recognise only your own devices and locations.