EXCLUSIVE
 | 
Avant Money becomes first lender to cut its mortgage rates and is now letting borrowers fix for life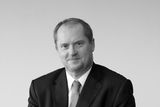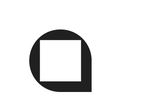 Mortgage lender Avant Money is reducing the rates it charges for those who opt to fix for the life of their loan.
It is the only lender to cut any mortgage rate since the flurry of rises kicked off by the European Central Bank (ECB) last summer.
Avant Money is increasing some of its shorter-term fixed rates, but is reducing its long-term One Mortgage rates in a bid to get more people to switch.
It is betting that fix-for-life rates as low as 3.95pc will tempt more people to switch and new buyers to opt for a long fix.
Brokers said the rate was low compared with other lenders in the market.
Avant Money is banking on people choosing to "fix and forget" at a time when European rates have shot up seven times, with more hikes expected.
The Leitrim-based lender is also introducing a new feature where those who get a One Mortgage loan offer will be guaranteed that rate for three months.
Other lenders will give new buyers and switchers only the loan rate they have at the time of the mortgage being drawn down.
Because it can take months to finalise a house sale, people are often faced with far higher rates when they come to draw down the money than the one their lender had when they got loan approval.
Avant Money is also offering €1,500 to cover legal fees for those switching to One Mortgage, which has the long-term rate.
The rates on the One Mortgage vary depending on the borrower's loan-to-value ratio, but are being reduced by 0.35 percentage points.
The new rates will be between 3.95pc, for those with a 60pc loan-to-value or less, and 4.10pc for those with a 90pc loan-to-value.
Avant Money is the only lender to offer a mortgage product of more than 10 years duration in the Irish market.
It will allow borrowers on its One Mortgage to overpay and to move the mortgage to a new house.
It is capping exit charges should borrowers decide to repay early.
However, the rate reduction is not a sign that Avant Money sees overall mortgage rates falling – it is increasing its shorter-term fixed rates by an average of 0.30 percentage points. Rates on its three- and five-year-fixed mortgages will now start from 3.60pc.
Avant head of mortgages Brian Lande said: "With interest rates predicted to rise even further, our One Mortgage offers customers the option of fixing their mortgage repayments now, thus avoiding any further increases.
"We recognise many borrowers will face a rate shock when their current fixed rates expire.
"We're announcing a range of switcher incentives to help address this."
Broker Martina Hennessy of Doddl.ie said Avant Money's reduction on the One Mortgage fixed rate, with terms of 15 to 30 years, would be the only rate decrease in the Irish market in over 18 months.
Ms Hennessy said having a long-term fixed rate where repayments were fixed for the life of the mortgage would be attractive for mortgage-holders with fixed incomes or who could not risk further rate increases.