Women are being penalised in interviews and salary reviews because of a perceived lack of 'confidence', study finds
Under new legislation, around 660 Irish-based firms will have to report in December on the differences in pay and bonuses at their Irish operations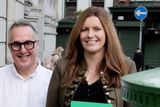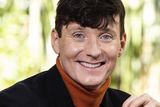 Women are being held back at work because of a gender bias about "confidence", a study has found.
The word can mask discriminatory hiring and promotion policies, joint research by University College Dublin (UCD) and the University of New South Wales (UNSW) reveals.
"It appears as constructive, well-meaning feedback for women, but the evidence suggests it's a way, effectively, to shroud discrimination and inequality – often unconsciously," said Darren T Baker, an assistant professor of business in society at UCD's Michael Smurfit School.
"It's gendered, it's aimed at women in general, and it is a word that is overwhelming. It's non-specific. It doesn't really say exactly what women need to change about themselves."
Interviews with 66 senior male and female executives in the UK, conducted by Dr Baker and Juliet Bourke, a professor at UNSW in Australia, found that women were being penalised in interviews and salary reviews because of a perceived lack of "confidence".
"It's a word that is used more by women and, largely, women see themselves as lacking it," Dr Baker said. "Whereas men never spoke about themselves in that way.
"Consistently, in the interviews that we had, women would talk about situations in the past where men around them were getting not only promoted, but also higher pay offers at the workplace because of the way in which they were conducting themselves."
The research comes ahead of Ireland's first ever gender pay gap reporting season, which begins tomorrow.
Analysis by the Irish Independent found that men at Irish-based companies operating in the UK were earning around 16pc more than women in 2021, in terms of average hourly wages.
A larger survey carried out by IrishJobs's research arm, Universum, found a similar gap in annual salary terms, with the biggest disparities between IT professionals.
Under new legislation, around 660 Irish-based firms – those with more than 250 staff - will have to report in December on the differences in pay and bonuses at their Irish operations.
Semi-state company An Post is the first firm to publish its report under the new law, finding a zero gender pay gap for the second year running.
As of June this year, women were paid, on average, 0.86pc more than men at the company, a slight increase on 2021.
However, men are making 8.2pc more than women in bonuses. Women make up just 25pc of An Post's workforce and 13pc of postal operatives.
"Equality at all levels is a critical part of our business strategy and An Post is undergoing a major cultural transformation to build a workforce that reflects the communities we serve every day and one in which every colleague feels that they fully belong at An Post," said chief executive David McRedmond.
Meanwhile, Bank of Ireland, which has been publishing pay gap data voluntarily for the past two years, has made it on to a gender equality index run by the Paris stock exchange.
It is the only Irish company on the list. Men at the bank were paid 23.8pc more than women last year, on average.