The Galway company educating the world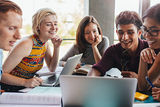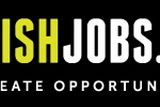 With 10 million registered learners around the world, Irish company Alison is one of the world's largest free e-learning platforms.
The Galway based social enterprise recently announced the creation of 30 new jobs and is inviting ambitious professionals to join them in their mission to empower people around the world by providing access to free education courses.
"If you are a top professional looking for a job where your work can have a real social impact then Alison is the perfect place for you," says Mike Feerick, who founded Alison in 2007.
"We really do make a difference. Work with us in Galway and you will be part of a force for good, empowering people around the world by supplying them with the means to change their lives, access to education."
In the ten years since the Galway man founded ALISON the Irish social enterprise has grown to become of the world's largest free e-learning platforms.
The company provides over 800 courses in a range of categories, including languages, finance, health and personal development, supporting over 10 million learners in 195 countries.
Alison recently announced the creation of 30 new jobs and Feerick believes ALISON has something unique to offer ambitious professionals.
"Alison can give you the opportunity to use your skills in a way that really matter.  We believe that education is a power for good and, as a company, we are ambitious for what we can do and the impact we can make.  We care about our learners around the world but we also offer a fast growing, dynamic work environment which is ideal for anyone keen to get ahead in their career."
Cillian Day is a web analytics manager with Alison. A native of Galway he worked in Dublin for 6 years for the companies such as Accenture, Google and Twitter.
He wanted to move back to Galway and had resigned himself to the idea of commuting back and forth to Dublin. Then he applied for and got his job with Alison;
"I am able to remain on my career path but work where I want to live. I had wanted to move back to West of Ireland but thought I would have to make compromises to do that. In the end, I didn't have to. I loved my time in Dublin but Galway is a great city with a vibrant social scene and rents are cheaper too!"
He says working in a company that makes a positive social impact is enormously gratifying.
"Online learning can help change people's lives for the better so it's something you can really believe in and get behind. There's a good team here too with plenty of opportunities to grow and learn."
It's a sentiment that is echoed by Alison's Head of Technology Andy Madigan.
"We aren't just making a board richer. We are making a real difference to the lives of millions around the world and that's hugely appealing to me."
Dubliner Madigan was looking to make a move out of the capital in search for a better quality of life, and Galway ticked a lot of boxes.  Shortly after moving West he joined Alison.
At the time, three years ago, it was a company of 20 people but the company has expanded rapidly and Madigan says the recent job announcement is just the start.
"We are growing fast. We have 30 jobs to fill over the coming year or so but I know we will have more. Alison is like a mini United Nations; we have here people from all over the world. It makes for a lively and dynamic work culture."
And it's a work culture that should appeal to anybody passionate about technology, believes Madigan.
"In other organisations, many of the technology roles are there to keep existing products running.  The big difference here is that we are building, creating and innovating.  We pride ourselves on being open to new ideas and new technology. "
So what type of roles is Alison recruiting for? Founder Mike Feerick says he is looking for experienced professionals who can think strategically and are comfortable leading teams.
"There is a very talented team of great people here at Alison and we are looking for people with the vision and the skills to lead in areas such as IT, Marketing and Analytics. We try to create a working environment that promotes innovation and motivates staff at every level to achieve both personal and company goals. When you work here you are part of a powerful force for positive change in other people's lives and there' aren't many companies that can say that. We know we can have an impact but we know it will take a great team to achieve the high goals we have set for ourselves, and that team is not fully built yet."
To see current jobs with ALISON click here.
Powered by: