Regional tech embraces remote work to win over workers who lose their jobs in Dublin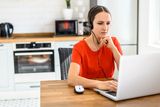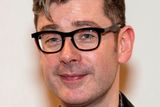 Tech companies in places like Galway or Waterford are trying to lure talent from the capital by offering them fully remote roles.
Brian Ó hOisín, founder of Tech Nomads, a recruitment meet-up taking place in Dublin next Wednesday, said executives let go by the likes of Twitter or Meta will be snapped up by other firms.
"This isn't like the last downturn," he said. "There are so many opportunities out there for people right now, and for people with experience."
Despite recent layoffs by US tech firms such as Salesforce, Microsoft and Amazon, Irish startups and foreign firms with large research and development campuses in Ireland – the likes of Ericsson in Athlone and Jaguar Land Rover in Shannon – are hiring.
Mr Ó hOisín said Dublin-based workers and international jobseekers should consider applying for jobs outside the capital, as many companies no longer require people to come in to the office at all.
Tech companies employ around a quarter of a million people in Ireland and 90pc intend to hire staff in the next 12 months, according to a survey by recruitment firm, Hays.
Tech workers are among the highest paid in the country, so non-financial perks are more attractive, with jobseekers in the IT sector more likely than other workers to seek fully remote-working arrangements, according to a report by online conferencing giant Zoom and FRS Recruitment.
"Tech jobs are paid well," Mr Ó hOisín said.
"The packages are enticing, they always have been. So it's the flexibility and then the tech they're actually doing. Does it excite them, does it give them bragging rights with their mates in the pub?"
There are also incentives to move out of Dublin, with tech workers' salaries more than allowing them to cover a 13.7pc hike in rental prices year-on-year.
"Move to Kerry or Tipperary or something, all these places, they've got cool tech hubs," he said. "Every large town has now got really cool co-working spaces where you can meet your peers. A lot of people don't know that there is a tech scene outside of Dublin.
"And if someone is moving from Dublin, renting anywhere outside of Dublin is going to be cheaper."
The job vacancy rate for the information and communication sector is slightly above the national average, according to the Central Statistics Office, so it's still a jobseekers' market.
And the profile of jobseekers in Ireland is attractive, Mr Ó hOisín said.
"The interesting thing about the people that were let go by the multinationals, it was literally some of the best people in tech. They don't stay out of a gig for long."
While he said there was likely "still a bit more" to come in terms of job losses in the sector, Irish firms might escape the worst of the global hit.
"Fifteen years ago it was all customer service jobs. Now it's engineers. Nobody wants to let those guys go. They are high-value roles."