Insurer Ardonagh to double workforce to 60 after upgrading Mullingar data lab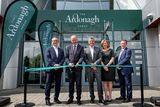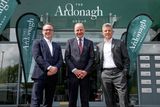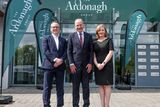 Global insurance broker Ardonagh aims to double the number of staff in its Mullingar data analytics centre to 60 after moving into its new premises today.
The analytics lab, which first opened in 2021, currently employs 30 people. The group aims to double that number in the coming years, it said in a statement.
Ardonagh is one of the biggest insurance groups in the world and owns Irish broker Arachas, the country's largest, which employs more than 650 people.
The analytics lab in Mullingar provides insights for Ardonagh's international businesses and was opened with the support of state agency IDA Ireland in 2021.
Tánaiste Micheál Martin, who attended the launch of the new office on Friday afternoon, said the lab was "a great example of a business that has achieved remarkable results thanks to the unique and unrivalled pool of expert talent we have here in Ireland".
"Since its launch, the lab has gone from strength to strength and has supported job creation in the midlands by expanding its team and its capabilities to offer a valuable service to its businesses across the world," he said.
The Ardonagh Group, led by Irish chief executive David Ross, was established in 2017 with the backing of two blue-chip US-based private equity groups, after rebranding from troubled UK insurance broker Towergate. It has gone on to become the largest broker in the UK.
Since then, the group has embarked on a major acquisitions drive, adding at least six firms to its platform, and now employs almost 10,000 people across 150 locations.
Ardonagh group reported a $476m profit in 2022 – more than quadruple its 2017 earnings – fuelled by $1bn in new funding from owners Madison Dearborn and HPS Investment Partners, alongside the Abu Dhabi sovereign wealth fund, a new investor.
Shane Keating, chief data officer at the Ardonagh analytics lab, said the company was working with big data, machine learning and artificial intelligence to design policies for clients.
"The analytics lab has come a long way in two years," he said on Friday.
"As Ardonagh has grown, welcoming new international firms to the group and expanding its reach across continents, so too has the remit and capability of the analytics lab.
"It's gratifying to see that our scope is now truly global, stretching all the way from Mullingar to Brisbane."