Windfall of €8m for family at heart of Atlantic Dawn fishing group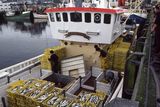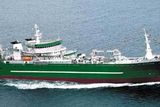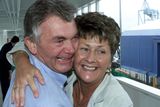 Atlantic Dawn, the Donegal-based international fishing group, has paid an €8m dividend to an entity controlled by the McHugh family who are behind the business.
The dividend underscores how the group has continued to deliver a strong financial performance while keeping its turnover and profit details shielded from the public.
Atlantic Dawn, headed by chief executive Karl McHugh, is one of Ireland's largest fishing groups and estimated to control more than 7pc of the country's entire fishing quota.
The Killybegs company is unlimited, meaning it doesn't have to publish publicly available accounts that would include details such as its revenue and profits. However, its revenue is significant, with operations in Ireland, Scandinavia and Mauritania.
But the €8m payment by way of an interim dividend was revealed in a filing made just last week at the Companies Registration Office.
It shows that just before last Christmas last year a resolution was passed by Atlantic Dawn to declare an interim dividend for €8m to Missionglen Plazaville Limited Partnership on a pro-rata basis in relation to 425 A-ordinary shares, at a rate of €18,823 per share.
Until September last year, Atlantic Dawn's shareholders were listed as members of the McHugh family including Karl, Kevin, and Paul, as well as Noreen Lynch and Vera McHugh.
A number of firms were also listed as shareholders. Those companies are controlled by McHugh family members including Karl McHugh, Ciara McHugh, Kevin McHugh Jr, Allana McHugh and Paul McHugh.
Kevin McHugh Sr, originally from Achill Island, Co Mayo, founded Atlantic Dawn in 1968 when he acquired his first trawler, which fished for herring, white fish and prawns. He died in 2006, leaving €72m in his will.
But during the time he headed Atlantic Dawn, the company grew to become a major – and sometimes controversial –  force in the Irish fishing industry.
In 2000, he launched the €63m Atlantic Dawn supertrawler. The massive ship attracted huge crowds when it was unveiled at Killybegs. It was built by a Norwegian shipyard and financed by an Irish bank syndicate.
But the ship – which had eventually secured rights to fish off west Africa for nine months of the year and spend the rest using its Irish quota – was heavily criticised by environmentalists. The ship was sold in 2007 to a Dutch fishing group.
Atlantic Dawn currently operates some of Ireland's largest trawlers and also maintains a presence in Mauritania.
The group is vertically integrated, and its assets in Donegal include a major onshore freezing facility. It's one of Europe's leading producers of frozen fish.
Last year, it took delivery of the third of three multi-million-euro vessels built for the group in Turkey.
Ireland's fishing sector has come under severe pressure in recent years.
The post-Brexit EU-UK Trade and Co-operation Agreement that came into effect in 2021 means EU vessels have to transfer part of their quotas for certain fish stocks in the Atlantic and North Sea to the UK.