The unique challenges of asset managing in Creative Quarter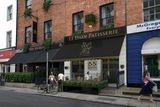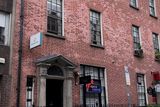 Dublin's Creative Quarter, once dominated by back street shops and warehouses, is now seeing new life being breathed into old buildings as well as new hotel developments.
Located between the city's prime retail at Grafton Street and its most popular tourist district, Temple Bar, its vibrant night time and day time activity has also attracted the attention of both investors and developers.
But under the watchful eye of the city council, the area looks set to retain much of its character as there are a number of protected structures with restricted development and uses.
Claire Solon, head of property at Aviva Ireland, explains how she and her team have responded to some of the challenges presented by how planning and building regulations relate to the layouts and format of some of the properties in the area which they have acquired since 2016.
Then, she spearheaded Friends First Irish Commercial Fund's purchase for about €30m of the Madrid Portfolio, comprising nine properties including some former Georgian houses assembled by a Bernard McNamara-led consortium and pepper potted in the area.
"A large number are protected structures and have magnificent features that need to be carefully reinstated or restored, but this can also create challenges in terms of their reuse," she says.
Since then, the fund, now owned by Aviva, has made further strategic acquisitions targeted at enhancing the value of the portfolio and enabling it to create opportunities which might otherwise be restricted by the protection regulations.
She cites the example of its recent planning application to extend the restaurant at its Coppinger Row property into the basement area by utilising the property to the rear that faces onto South William Street. "In this way we can ensure that every floor of the building is functional and in active use," she explains.
Another of its planning applications seeks to adapt 55 South William Street by providing residential accommodation above a ground floor restaurant, with the kitchen provided at basement level and a terrace at first floor level to the rear. This would effectively create a layout which would provide active use of every floor and create a building that contributed both business and residential space to the area.
"Interestingly, the ability to provide residential accommodation above the ground floor of that property was really only made possible by our acquisition of the neighbouring building at No 54 South William Street, as modern requirements to ensure fire compliance are almost impossible to achieve in a single protected structure of this size," she says.
"We also recently refurbished nine residential units on the upper floors of two properties. There was significant demand given the location and quality of the units, as shown in the rental level of €2,400 per month per apartment," she says.
"The Creative Quarter is a vibrant and thriving area, and it's important that work on these properties continues to provide distinctive offerings as that is part of the character of the quarter. It's a unique part of the city and we are excited to be part of it," she adds.
Ms Solon says demand for space in this area remains strong, particularly in the food and beverage sector.
"It is important to have a good mix of uses and choice for customers, and the clustering of good quality cafes, bars and restaurants works well. Some recent deals have been agreed at around €100 per sq ft for restaurant use but this depends on the layout and location as a lot of the properties are compromised in terms of layout."
Educational use is also in strong demand, with operators looking for city centre locations close to public transport links.
While strictly speaking the Quarter stretches from South William Street to South Great George's Street, and from Stephen Street Lower to Exchequer Street, some consider the area to stretch as far north as Dame Street and as far east as Clarendon Street.
A number of new hotels are also in the pipeline, most notably a 97-bedroom Premier Inn being developed at 41-46 South Great George's Street, the attractive redbrick former Dockrell Store vacant for more than 20 years. It is due to open in 2021. In addition, Balrath Investments is redeveloping the former Break for the Border venue on Stephen Street Lower to expand to 122 the number of bedrooms at the Grafton Capital Hotel.
Last year Irish developer Gerry Conlon was reported to have paid €19.5m for 14-15 Trinity Street, 1-3 Dame Lane and 1-6 St Andrew's Lane, properties which include Pichet's restaurant and Trinity car park. Mr Conlon has long had an interest in other nearby properties including the Central Hotel at the corner of Exchequer and South Great George's streets.
Also last year, New Ireland Assurance paid €12m for the building on the corner of 10-12 Trinity Street and 16-17 St Andrew's Street which had at one time been Government's ENFO environmental information centre.
One of the few investment opportunities currently on the market in the area is a four storey over basement Georgian town house, 28 South William Street, which generates a combined passing rent of €157,000 from three tenants: a nail bar, a holistic centre and a boutique. Extending to 370 sq m (3,983 sq ft), this is also a protected structure which retains many original features including ornate cornices, ceiling centre pieces, stairs and fireplaces.
Estate agent Simon Stokes is currently asking over €2.2m for it. He says that although Dubliners may not be aware of the Creative Quarter branding, it has worked for retailers in the area as it attracts tour groups from the cruise ships who seek out Irish owner/occupier retailers selling art, jewellery and fashion. "They can get the big chain stores in every city so Creative Quarter gives them something different, and Failte Ireland appears to be getting the message across," he adds.