The great great toy show: boats, planes, motors and mansions
John Reynolds on boys and their baubles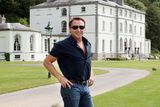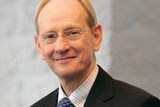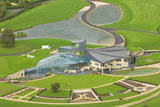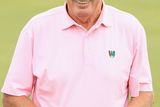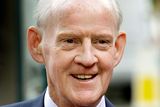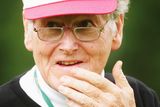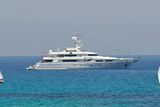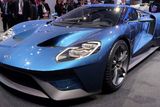 Who in the Rich List has the best status symbols in terms of cars, jets, houses and yachts?
There are some that the media here or elsewhere have gotten wind of, but there are a lot that we may not know about.
For example, two of Ford's €500,000-plus limited edition GT supercars were sold to Irish buyers last year, the company said in July. The 216mph US-made dream machines are so limited that only 50 were being sold in Europe.
Meanwhile, one high-end car dealer on the outskirts of Dublin claims to have sold a Bentley Bentayga SUV that normally sells for no less than €450,000. One industry source said the same dealer sold two of them in 2017.
Six Bentleys were sold here last year, according to car sales figures from motor industry body SIMI. No Ferraris or Lamborghinis were sold, or at least if they were, their buyers imported them privately.
But a number of Rich Listers do own those makes. Golfer Rory McIlroy reportedly owns a Lamborghini Aventador supercar, and a number of the others on the list own various models of Ferraris.
Dubliner Philip Berber has a number of the latter that make up his collection. He conveniently lives close to the US F1 track in Austin, where he can put them through their paces. One lakeside home that he put up for sale in Austin last year for €12.9m was set on 36 acres and had a Harry Potter-style large garden chessboard as well as basketball and tennis courts, equestrian facilities, ponds, streams, a boat dock and a spa.
But it doesn't necessarily follow that those with the most money want outrageously expensive cars however. Dubliner David McMurtry, who is a paper billionaire, owns a very nippy, admittedly top-of-the-range Mini John Cooper Works, but he also treated himself to a far cheaper Renault electric car, "to play around with".
He's not one for yachts or private jets either, but the €36m eco-home that he designed himself and that played a starring role as 'Appledore' in the BBC series Sherlock is quite something.
Set in 60 acres of grounds complete with a lake, the house is laid out over 10 floors and features a squash court, bowling alley, jacuzzi, sauna, swimming pool and enclosed winter garden.
Someone who was struggling to sell a stunning home here in Ireland last year was former Riverdance star Michael Flatley. His 12-bedroom, 35,000sqft Castlehyde mansion next to the River Blackwater is palatial - there is a lot of gold.
The photos of it in the 150 acres of grounds beside the river and of its swimming pool are worth a look on Daft.ie if you're nosy and like to go 'Through the Keyhole'.
He spared no expense on its restoration, reportedly investing over €30m in work by top class craftsmen who used the best materials. It remains on the market for 'offers over €12.5m'.
It should be added that he found the property while flying over Cork in a helicopter. Why browse mansions on the internet when you can fly over your preferred location and just land in the garden or grounds of the pile that catches your eye?
Speaking of flying, who on the Rich List has the best jet?
It's a close-run contest between Larry Goodman and Dermot Desmond, who have Dassault Falcons, and Denis O'Brien and JP McManus who have Gulfstream G650s. The former cost around €40m, while the latter are around €55m.
When it comes to yachts, meanwhile, Michael Smurfit's Lady Ann Magee is a classy and understated vessel, unlike some of the larger floating behemoths belonging to oligarchs that you sometimes see moored in Monaco or Majorca. At one stage. the Irishman actually had a second one, the Lady Ann Magee 2, but it was reportedly sold, and he kept the first one, which was sometimes kept at the bottom of the garden of a Marbella mansion he owns. Each of the yachts are thought to have cost about €40m.
Other readers may prefer former Jordan F1 chief Eddie Jordan's much-photographed Oyster 885, which looks the business - it's a proper yacht with sails. The Dubliner likes these yachts so much that he has joined the board of the company that makes them, Oyster Yachts.
But we can't conclude without a mention of the billionaire brothers, John and Patrick Collison. More likely to be found hiking, running or cycling, they also seem to prefer taking to the skies than the high seas, owning a Diamond DA42 plane. John's own website states that he's notched up more than 560 hours in it and other Cessna, Cirrus and Piper small planes.
Whether he will graduate to flying himself in a Gulfstream jet at some point, we will have to wait and see.