The 'Forbes' Top 10 Richest In The World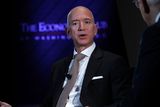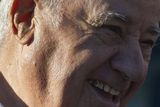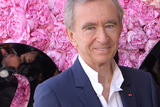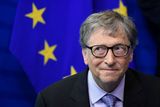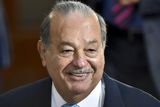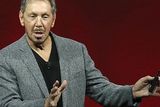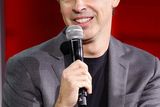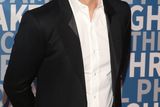 There was a change at the top of the Forbes Billionaires' list this year as Jeff Bezos moved up from third place.
1 Jeff Bezos 
€135bn
Amazon founder Jeff Bezos (55) leapfrogged from third place to become the world's richest person this year, thanks to the growing power of the ecommerce giant. A former hedge fund manager, he owns 16pc of the company which he founded in a garage in Seattle in 1994. His personal life hit the headlines in recent days with news that he and his wife MacKenzie are to divorce. Speculation has been rife as to what impact this will have on his vast fortune.
2 Bill Gates
€95bn
Bill Gates (63) has edged down to second place after 24 years as the richest person in the world. He founded Microsoft with Paul Allen in 1975. He and his wife Melinda have been leaders in philanthropy - Gates has sold or given away much of his stake in Microsoft. He owns just over 1pc of its shares now.
3 Warren Buffett
€81bn
Warren Buffett (88) is one of the most successful investors of all time. He started young, buying his first stock at age 11 and first filing taxes at age 13. He runs Berkshire Hathaway, which owns more than 60 companies, including battery maker Duracell and restaurant chain Dairy Queen.
4 Bernard Arnault
€69.5bn
A new entry to the world's top ten, Bernard Arnault (69) oversees an empire of 70 brands including Louis Vuitton, Moet and Sephora. Record results at LVMH and a megadeal to buy out nearly all of Christian Dior helped boost Arnault's fortune by $30.5bn in one year, according to Forbes. Arnault's art collection includes works by Picasso, Yves Klein, Henry Moore, and Andy Warhol.
5 Carlos Slim Helu
€62.4bn
Mexico's richest man Carlos Slim Helu (78) controls AmericaMovil, Latin America's biggest mobile telecom firm. He has been investing since the age of 12, when he first purchased shares in a Mexican bank. Through the family vehicle Grupo Carso, he now has interests in the Mexican construction industry as well as investments in hospitality and entertainment.
6 Amancio Ortega
€60bn
Spain's Amancio Ortega's (82) retail chain Zara has become synonymous with the fast fashion phenomenon, swiftly bringing the latest styles from the catwalk to ordinary shoppers. He owns about 60pc of Madrid-listed Inditex, which also owns Massimo Dutti and Pull & Bear.
7 Larry Ellison
€58.9bn
Larry Ellison (74) co-founded software firm Oracle in 1977 to tap into the growing need for customer relationship management databases. He gave up the Oracle CEO role in 2014 but remains chairman of the board and chief technology officer. Ellison has enjoyed success in yachting, through Oracle Team USA. He is a licensed aircraft pilot who owns two military jets and is non-executive director of Tesla. He has extensive property assets.
8 Mark Zuckerberg
€54bn
Last year was one Mark Zuckerberg (34) would probably rather forget. The social media platform has been dogged with concerns over user privacy and its role in the spread of fake news. But Facebook has changed how people communicate forever. Started by Zuckerberg at Harvard in 2004 at the age of 19, more than 1 billion people are now active on Facebook. The company employs several thousand people in Dublin.
9 Larry Page
€49.3bn
Larry Page (45) co-founded Google in 1998 with fellow Stanford Ph.D. student Sergey Brin (see next entry). He sits at the helm of Alphabet, the parent company of Google. According to Forbes's latest real-time measure of billionaire wealth, Page and Brin have edged traditional industrialists the Koch brothers out of the top 10, due mainly to the fall in wealth of the Koch empire.
10 Sergey Brin
€48.1bn
California-based Sergey Brin (45) is president of tech giant Alphabet, the parent firm of Google, which he co-founded. Brin and Page met at Stanford University while studying for advanced degrees in computer science. He and Page invented Google's PageRank algorithm, which powers the search engine. Google went public in 2004 and changed its name to Alphabet in 2015.
*The Forbes Billionaires' list is published in March. The entries are based onreal-time updates to the wealth of each individual as reported by Forbes.