Seeing it with flowers.ie means blooming sales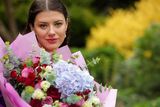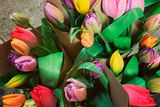 Irish-owned company flowers.ie has seen a 700pc increase in sales over two years – which it believes has been driven by a feature allowing customers to see a video of each arrangement.
Owner Garreth Knowd said the function has struck a chord with customers who may be unsure of ordering goods which they haven't seen.
"We believe it important to incorporate a human touch to the ordering process and build trust with customers by sending videos on all orders," he said.
"We keep our customers updated on the process and they even get a WhatsApp message when the flowers have been delivered. They really can see what they ordered and paid for online".
Knowd worked closely with Emma Regan, creative and digital lead for flowers.ie, to develop the site.
Offering same and next day service to all 32 counties, the company also believes building up high ratings on sites such as Trustpilot and reviews online have helped it win new customers and build customer loyalty.
"We live in a digital age where the opinions of all customers can now be shared online so easily so it was important for us to ensure we build valuable and trustworthy relationships with our customers and show we care about the customer experience," Knowd said.
The company has operations in Dublin and Galway. The company says all flowers are ethically sourced.