Payday! 2018's deal highlights
There were a number of lucrative deals struck last year, writes Samantha McCaughren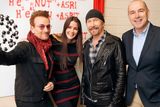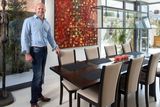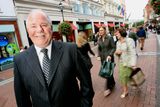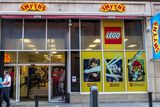 One of the hardest fought deals of the year was the race for Donnybrook Fair, the upmarket food stores which started off life in the well-heeled Dublin 4 neighbourhood. While Lidl and Aldi have taken the Irish grocery market by storm with lower prices, Joe Doyle - a Wicklow man who opened his first shop at the age of 18 - and his family went after the top of the market. After weathering the recession the group's offering of speciality and often pricey ranges tapped into a new consumer trend for fancy foods.
Dunnes Stores has been chasing this market and has brought in the likes of Sheridan's cheesemongers and James Whelan Butchers to appeal to foodies. It almost bought Donnybrook Fair but was pipped at the post by SuperValu owner Musgrave. The deal was worth €25m with €10m going to the banks, leaving the Doyle family with €15m. It's not quite enough to secure an entry on the Rich List but it's an impressive return for just five shops.
A deal in August saw several pharma investors cash in big time. A group of Irish businessmen, led by pharma entrepreneur and former Elan executive Seamus Mulligan, are set for an enormous payday as part of a $735m deal. Mulligan is one of the founders of Adapt Pharma, a Dublin-based business which is being sold to a US player called Emergent Biosolutions. It is his second major pharma deal after selling Azur Pharma, a company he also founded, in an all-share deal that valued Azur at some $500m. The sale of Adapt is structured so that $635m will be paid upfront - $575m of that in cash and the rest in shares. As much as a further $100m in cash is payable as future sales milestones are reached - bringing the potential consideration to $735m. Adapt makes a drug overdose antidote known as Narcan, which was reportedly used to revive singer Demi Lovato after an alleged overdose.
On a much smaller scale, ground-breaking Dublin biotech firm Nuritas won €30m in financing from the European Investment Bank (EIB). Founded by Dr Nora Khaldi and backed by Bono and The Edge, the company specialises in studying and isolating the active ingredients in food that can be used to improve human health and lifespans.
Nuritas was set up in 2014 and has identified ways to prevent diabetes using foods and has discovered a peptide that has the capacity to kill the MRSA bacterial infection. It was named one of Europe's top 10 most innovative startup companies by the European Commission in 2016.
In July, Blue Insurance was sold to a global travel insurance and medical assistance provider owned by Zurich Insurance in a deal understood to be worth up to €70m. The main beneficiary of the deal was managing director Ciaran Mulligan, who set up the business in 2003 with Rowan Devereux. Mulligan bought Devereux out of the business in 2014 in a deal that valued Blue at around €20m.
The €100m sale of the Gift Voucher Shop (GVS), the company behind the One4all card business, delivered multi-million euro paydays for several investors including founder Michael Dawson. Some 53pc was owned by An Post when it was bought by fintech Blackhawk Network in November. According to documents available at the time of the deal, Dawson had a 10.56pc stake and early backer Conor Haughey, son of the late Taoiseach Charles J Haughey, had a 9.96pc stake. GVS financial director Paul Larkin had a 7.95pc stake and former Fexco executive Pa Nolan had a 9.8pc stake.
It's not just Irish companies being snapped up that are making the headlines - some Irish businesses are also paying out for major acquisitions.
In April 2017, the family behind Smyths Toys entered into a €79m agreement to buy the 93-strong central European division of bankrupt Toys R Us - headquartered in Germany. The low-profile Smyths family from Claremorris in Co Galway has built a very profitable toy empire in Ireland and the UK and this deal has the potential to transform the group into a huge player in the toys market across Europe.