Packing a punch in elite golden circle
Conor McGregor and Rory McIlroy are part of an exclusive all-male club on the 2019 Rich List, writes Donal Lynch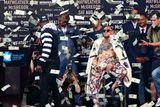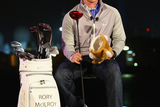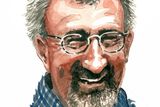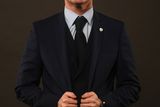 The conventional wisdom in sports is that the big money is in a squeaky clean image which makes the tattooed, swearing, multimillionaire Conor McGregor all the more remarkable. The Crumlin man made almost his entire fortune from a lucrative payday with Floyd Mayweather in Las Vegas, which rated as the biggest sporting event of 2017.
It was a gargantuan cheque but, as in other sports, such as tennis and rugby, a case could be made that McGregor's share of the income the fight generated (reportedly more than $600m) was relatively small - reportedly far less than the promoter, Dana White, made from the event.
Even while inactive in terms of fights, the Dublin man benefited hugely from being the biggest draw in the fastest growing sport - in terms of spectator numbers, if not participation. Despite a number of brushes with the law, he signed a slew of sponsorship deals over the past 12 months after the buzz around the Mayweather fight.
His current partners are Burger King, Beats by Dre, Monster Energy, David August, BSN, Anheuser-Busch, HiSmile and Betsafe. He also has a residency deal with the Wynn Las Vegas for all of his after-parties, and his digital properties - Conor McGregor FAST Program, MacMoji App, MacTalk App and the Mac Life - also generate huge income.
He promotes his whiskey, Proper No 12 (Notorious was already taken), frequently on Twitter, and while the accumulated profits fell sharply at his firm this year - a negative swing of €470,923 - the Crumlin man is still worth around €140m.
Ostentatious wealth is also part of his brand, and he flaunts it like a rapper. Yet interestingly, his coach John Kavanagh recently said that McGregor hardly touches his substantial fortune, doesn't gamble and lives in a relatively modest house.
Rory McIlroy's fortunes are in stark contrast to those of his sport, which has seen a marked decline in popularity over the last 10 years. Nike announced last year that it was cutting back on its golf division and a recent US study showed that 90pc of the spending that happens in the sport comes from a relatively small cohort of committed golfers - only around 15 million people worldwide.
But none of that should overly trouble McIlroy, who was the richest young sports star in either Britain or Ireland last year. Although he has failed to add to his haul of Majors since 2014, McIlroy has seen his wealth continue to grow. This is down mostly to a new 10-year contract extension with Nike worth $100m, as well as another highly lucrative contract with club manufacturer TaylorMade.
Soccer is by some distance the wealthiest sport in the world - half of the most lucrative 15 sporting events worldwide over the last two years were soccer tournaments. In November, Ireland's record goalscorer Robbie Keane confirmed he had hung up his boots after being unveiled as part of Mick McCarthy's new management team. Almost €90m was spent during Keane's career transferring him between his various clubs and he earned €3.3m per year playing with LA Galaxy. He is worth around €43m.
Eddie Jordan (70) was reported to have purchased a new super-yacht late last year. Given that mooring fees alone for such toys can run into the hundreds of thousands, it's lucky that Jordan is worth around €65m. Jordan set up a racing team in 1991 and sold out for around €75m in 2005. He owns a small stake in Irish food company Valeo Foods, which bought biscuit-maker Jacob's in 2011, bringing him another payday. Now a Channel 4 Formula 1 commentator, he is also one of the highest-paid Irish performers on the public speaking circuit. He rounds out a surprisingly sparse number of Irish people - and we note, not a single woman among them - who derive their fortunes from sporting exploits.