Most workers reject working longer for bigger State pension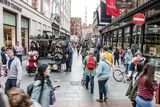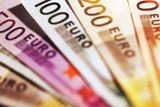 Fewer than a quarter of Irish workers would work longer to access a higher state pension, according to new research from insurance brokerage Lockton.
In September, the Government introduced plans for a radical overhaul of the pension system in Ireland, which will be introduced next January.
People who work until they are 70 are now set to receive a weekly state pension of €315, while those who stay in employment until 66, the existing state pension age, will remain entitled to the current state pension rate of €265.30 a week.
However, a survey of over 700 Irish workers by Lockton in conjunction with iReach revealed that just 23pc of respondents would be encouraged to remain working for longer in return for a higher pension.
Almost a third of those surveyed said they would only opt to work longer if they were unable to afford to retire at 66, while 16pc said they would retire as soon as they are eligible for any state pension.
A further 10pc said the promised increase in weekly pension from the State was not enough of a rise for them to consider staying in employment beyond the state pension age.
Men were more likely to work for longer, according to the report.
More than a quarter of the male respondents surveyed said they would be tempted to work longer for a higher pension compared to 19pc of women.
A third of single workers surveyed were more likely to work longer to secure a higher pension compared to 15pc of married workers, as well as 17pc of employees who are divorced, separated or widowed.
"We welcome the Government's measures, which will allow for greater flexibility when it comes to entering retirement," Lockton partner Ray McKenna said.
"But what's clear from our research findings is that greater engagement and advocacy will be needed if more people are to work longer and reap the rewards of doing so."
He called for an increase in engagement and advocacy from employers with staff to facilitate an increase in the number of those remaining at work beyond the current state pension age.
"The employer retains the benefit of experienced and skilled staff – such staff often have knowledge and skills which simply cannot be replaced," he added.