London court says AerCap entitled to $68m Russia guarantees from UniCredit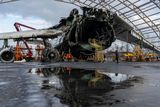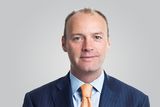 A German unit of Italy's UniCredit was wrong to withhold $68m (€63m) in payment guarantees owed to Irish units of Dublin-based aircraft leasing giant AerCap by insisting that to do so would have breached sanctions imposed following Russia's invasion of Ukraine, the High Court in London has ruled.
The AerCap units had jets including a Boeing 747 leased to Russia's AirBridge Cargo and Aurora Airlines and activated claims under letters of credit issued by UniCredit following the invasion.
One of the jets was repossessed by AerCap outside Russia.
Western lessors saw jets and engines owned by them and leased to Russian carriers seized by the government there after a raft of sanctions were imposed on the country following its attack on Ukraine.
Under the sanctions, lessors are prohibited from dealing with Russian carriers and had demanded their assets back. However, many lessors, including AerCap, have written off billions of dollars worth of jets that remained in Russia following the invasion and which are unrecoverable.
That has led to billions of dollars worth of insurance and other claims made by lessors, many of which are headquartered in Ireland.
AerCap's subsidiaries held seven letters of credit issued by UniCredit in relation to the five jets in the dispute.
Those letters of credit in turn confirmed letters of credit issued by Russia's Sberbank.
The AerCap units made valid demands under the letters of credit last year, but UniCredit refused to pay, claiming that it was prohibited from making payments because of sanctions imposed on Russia by the EU, the UK and the United States following the invasion.
UniCredit did make payments to the AerCap units under the letters of credit late last year after it received licences from UK and EU authorities to permit the transfer of funds to them.
The London High Court then had to determine the interest and costs due in the case.
It also made its crucial ruling that UniCredit was incorrect to initially refuse to make the payments, citing its inability to do so because of sanctions.
AerCap, whose chief executive is Gus Kelly, is the world's largest aircraft lessor by a significant margin.