Ireland emerges as a cybersecurity leader with a strong R&D focus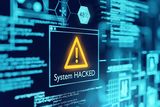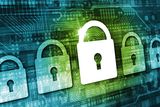 Jessica Baker and Jack Callaghan
As the volume and sophistication of cyberthreats continues to rise around the world, Ireland is emerging as a global cybersecurity leader. That's largely due to our innovative and collaborative cybersecurity ecosystem, with Irish firms supporting each other in gaining ground internationally.
This ecosystem didn't spring up overnight.
Not only is there a strong research and development focus on cybersecurity in Ireland, but Irish universities have also developed specific degrees in this area to address the global talent and skills shortage in cybersecurity.
Enterprise Ireland has this year supported more than 60 companies delivering cybersecurity solutions to the global marketplace.
These companies range from early-stage builders to multinational organisations.
Cybersecurity is a broad term, covering multiple approaches to threat mitigation and management.
In response to the global talent shortage in this field, for example, there's an increasing focus on security automation.
Irish firms aiming to meet the pressing need to equip IT security teams with the proper toolset to do their job more efficiently include Tines and Getvisibility.
As new applications continue to be rolled into organisations to support different work functions, application security is also more critical than ever. Irish cybersecurity firms such as Akeero and Waratek are working to develop, test and add security features to control, monitor and prevent new cybersecurity vulnerabilities.
Data security is another core focus at present and a strength for Irish firms such as Evervault, Oblivious and Vaultree.
Global enterprise spending on data security solutions continues to rise significantly.
Data is a huge asset for any organisation and must be protected, not least because companies that suffer data breaches and cyber incidents may incur significant penalties. Furthermore, regulations like GDPR and the EU Network and Information Security (NIS) directive are forcing companies to assess their data security in order to become compliant.
Regulatory compliance experts such as GuardYoo and Vigitrust are leading the way on this front from Ireland.
Reflecting the importance of Ireland's cybersecurity ecosystem, Enterprise Ireland invited a delegation of chief information security officers from large US organisations to participate in its annual Cyber Summit Ireland event, which took place in Cork and Dublin in July.
This three-day event aimed to spotlight the success of indigenous Irish cybersecurity companies who are expanding their business in the US and to promote Ireland as a global cybersecurity hub.
It also aimed to further develop the relationship between cybersecurity companies in Ireland and the US and to facilitate the exchange of ideas between them.
Those visiting included CISO and security leaders from firms such as Aura, Bazaarvoice, Early Warning, Expedia Group, The Greenbrier Companies, Mr Cooper, Proofpoint, Servicemaster Brands and Weyerhaeuser, along with senior public sector representatives from the State of Texas and the City & County of San Francisco.
During the Summit, the US delegation engaged directly with about 20 indigenous Irish cybersecurity companies, including those listed above along with 4Securitas, BH Consulting, Corrata, CWSI, Cyber Risk International, Edgescan, Integrity360, SensiPass, Smarttech247, ThinScale, Threatscape and Velona.
Those visiting also met with Irish organisations that support the growth and success of the sector, including Enterprise Ireland, the national cybersecurity cluster organisation Cyber Ireland, Cyber Skills, the National Cyber Security Centre and Science Foundation Ireland.
Not only did those visiting expressly admire the calibre of the Irish representatives they met, but they were also impressed at the coherence of the Irish cybersecurity ecosystem.
Keenly proactive and markedly less fragmented than the cybersecurity sector in other markets, it continues to push the boundaries and unite all concerned in combatting the increasing sophistication of cyberthreats.
Irish companies keen to protect their assets and infrastructure can trust in the leading-edge solutions offered by Irish cybersecurity specialists. Inaction is not an option when it comes to protecting your business.