Hostelworld's refinancing deal worth checking out, as results greatly improved
The hostel booking platform saw a 300pc share boost after a tough pandemic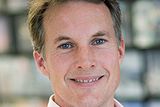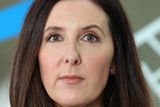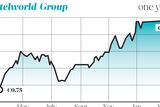 At the height of the Covid-19 pandemic, Hostelworld – like many others in the tourism sector – suffered dramatic falls in revenue.
The hostel booking platform, listed in Dublin and London, recorded revenue of €16.9m in 2021 – down over 79pc from €81m in 2019. It racked up almost €83m of losses over the Covid period.
In February 2021, Hostelworld signed a €30m five-year term loan facility with New York-headquartered capital market company HPS Investment Partners. The facility had an effective minimum 9.25pc rate and awarded stock warrants to HPS that could be converted into 3.3 million shares, or a 2.85pc stake, at a nominal price of 1c each.
The finance, done when the company was under pressure, was expensive. As Hostelworld recovered from the shock of the pandemic, it became pertinent for the company to look to refinance the €30m facility. In October 2022, Hostelworld CEO Gary Morrison said the company had "started conversations" with large banks.
During last week's annual results, Hostelworld announced it had returned to profit last year as the easing of pandemic restrictions worldwide fuelled demand for travel. It reported earnings before interest, taxes, depreciation and amortisation (Ebitda) of €1.3m in 2022.
The result marked a sharp rise from the €17.3m loss reported in 2021, when Covid restrictions wreaked havoc on the sector.
As a result of increased demand, revenues rose to €69.7m – up from the €16.9m reported in 2021. Bookings last year at the end of December stood at 70pc of pre-pandemic levels.
Analysts from Davy and Goodbody noted the recovery, with the share price starting to hit levels last seen before Covid.
However, much of the focus was on the potential €30m refinancing, with the company confirming it expected to complete it this year and that it would result in lower finance costs.
During the earnings call with analysts, Hostelworld's chief financial officer Caroline Sherry said the refinancing was a "key strategic priority" for the year.
"We're talking to a number of Irish player banks, and running a process with them. We're hoping to have something more meaningful to say on that in a couple of months," she said.
Analysts were also eager to hear more about the refinancing. One asked Sherry to expand on the parameters of the refinancing.
Sherry said Hostelworld would use some of its existing cash reserves and refinance a "lower quantum" at a better interest rate.
Another analyst asked about the cost of exiting the €30m HPS facility.
"Interest is accumulating," said Sherry. "That's what we need to repay back to HPS and then the 2pc penalty on that total quantum. So we'll have that settled.
"So, say we were to refinance in the first half of this year, all in when we roll it all up together, it's about €34m."
Sherry also said the company owed Revenue €9.4m in warehoused payroll tax and is working with Revenue to agree on a schedule of repayments.
Hostelworld's shareholders checked into an uncomfortable staycation during the pandemic. In January 2020, its shares were trading for €1.77 before crashing to 47c two months later.
At the time of writing, Hostelworld's shares hit €1.64. Some comfort for shareholders, but a successful refinancing could be a five-star moment.