Head of RBS retail arm to take helm at Ulster Bank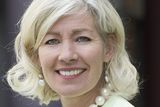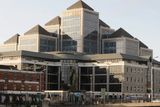 Donal O'Donovan Business Editor
Ulster Bank will name British banking executive Jane Howard as its new chief executive officer, the Irish Independent can reveal.
It is understood Ms Howard, a senior executive with Ulster Bank's parent Royal Bank of Scotland in the United Kingdom, has been selected to run the UK government-controlled group's Irish unit.
She'll replace outgoing Ulster Bank CEO Gerry Mallon, who is due to leave the country's third biggest lender in July to become chief executive of Tesco Bank in the UK. The bank declined to comment.
The appointment of Jane Howard means two of the country's three biggest banks will be headed by women. That is a dramatic turnaround since last October, when Bank of Ireland's Francesca McDonagh became the first woman ever to head up a major bank here.
Ms Howard (pictured) is an RBS veteran and is currently managing director, Personal Banking, at the UK group, running the retail banking arm of the huge RBS/NatWest network in Britain and Northern Ireland - including the Ulster Bank business north of the Border.
In 2015, Ulster Bank split its operations into separate operations north and south of the Border. The Northern Ireland business is increasingly integrated into NatWest, while Ulster Bank in the Republic of Ireland has become a standalone business.
In her current role, Ms Howard has been the public face of controversial plans by RBS to radically cut the size of its branch network.
In December, the bank announced plans to close 259 branches and cut 680 jobs as it reduces costs and encourages customers to use online and mobile services.
In an interview at the time, Jane Howard justified the decision, saying customers are increasingly using mobile and online channels rather than bricks-and-mortar branches, and that RBS was responding to the shift in customers' behaviour.
"There will be some customers that will be really disappointed we are closing branches… and I understand why. But it's important that we do respond."
As head of the RBS retail business in its home market, she's also had to defend the bank in British parliamentary committees, something that has also become a key task for bank chiefs here since the economic crash.
A key priority at Ulster Bank will be to recover the £15bn (€17.1bn) cost to RBS of bailing out the Irish unit during the crisis.
Meanwhile, Ulster Bank announced the appointment of former Communicorp CEO Gervaise Slowey to its board of directors yesterday. Ms Slowey is an independent strategic consultant. She headed up Communicorp, which includes the Today FM and Newstalk radio stations, for four years until the end of 2016.
Before that she was an executive with advertising giant Ogilvy Worldwide. She is also currently an independent non-executive director of Eason PLC, and also regularly chairs senior level appointments for the Public Appointments Service.
The latest shake-up at Ulster Bank comes after Gerry Mallon's surprise announcement in January that he was leaving the bank after just a year and a half in the role. He had been headhunted from Danske Bank's North Ireland unit.